HammRadio Today: 10/16/2006 --
Coding to stop Predators
Last Modified

10/16/2006 5:10 PM

Story Summary

Madonna purchases a human... Colbert wants his money... Donovan is blamed for Sunday's loss... and Wired.com wants to do a dateline on myspace.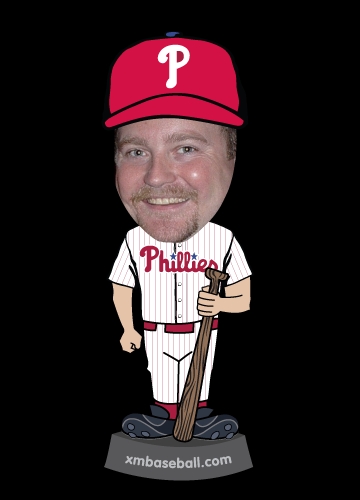 We certainly don't need another article on why MySpace isn't safe for children. But this is an interesting article on how code can root out predators on MySpace. It sounds great... but since Homeland Security can properly query a database to find a terrorist, I'm not sure how well this guy's code will find a sexual predator. But the real question is what is myspace's responsibility to smoke these predators out?
I'm not the biggest fan of the Dateline-like STING operations, that just smells of entrapment, regardless of who these guys are. And the idea of pretending you are under 18 and propositioning a meeting when you aren't law enforcement sounds criminal to me. But that's just me. I like to keep our civil liberties around a little longer. You want to protect our kids from predators and repeat offenders? How about making those sentences lifetime? Allowing these guys on the outside just doesn't make sense.
And calling for software to go after predators, what else will you mandate myspace do? Go after 14 year old girs for threatening the president? I know... I know... we have to err on the side of safety... but sometimes it just sounds too big brother-ish for me to be comfortable.
HammLinks:Around The Web Today
The barefoot kicker is certainly a phenomenon that I never understood. The first kicker I ever knew was Tony Franklin. Later for Buddy Ryan's Eagles, Paul McFadden kicked barefoot.
Google/YouTube Owes Stephen Colbert... $700M... I think he deserves it heroes... Until HammRadio.tv is born. And then the royalties shall be mine!
This poor father thought he'd get the kid eventually... but Madonna was a good Christian woman. So the kid was hers. The baby is on his way.
I don't know Susie, except for reading her blog Suburban Guerilla. And I didn't know Susie's Dad... but after reading those words... I do now. My condolences Susie...
I'm unsure why this article is written. The Eagles lose on Sunday, yet it's McNabb's fault? It had nothing to do with play calling? Nothing to do with the defense not being able to stop Drew Brees? McNabb never got a chance to get on the field and rally his team at the end of either half... because of a muffed punt and NOLA keeping the ball for 8 minutes. Scoop Jackson is hack just like Jason Whitlock said. Scoop Jackson, you are nominated for A$$-Hole of the week.
It sounds politically motivated, for sure. But the FBI isn't removing boxes of material from your house on rumor and innuendo. But it's time Weldon gets pushed out of congress. He can spend time working on conspiracy theories when he's at home. Like what happened to the barefoot kicker.
This is just like the plot of my script for Turner and Hooch 2
Nerds get excited! But wait... wait... wait for it... It's not about extraterrestial life? Frak.

Editor's update: for all of you out there who have been waving your arms around and speculating, this is not an announcement about finding a signal from ETs, the face on Mars, or anything else. It is far more mundane. Details of the announcement were released - under press embargo - to reporters last week. A press release about the announcement will be issued on Tuesday by the SETI Institute.

DEMETRI MARTIN is coming to the TLA on Thursday October 26.

I suggest you check him out. TREEEEEEEEEENNNNNNNNDS.. He does the Trendspotting bits on the Daily Show. Check out his stuff on You Tube. Great quote I heard from his stand-up: Every fight is a food fight when you are a cannibal.
HammRadio.com's suggested On-Line listening Stations

Pows of the Day:


Sonic Youth "Bull In the Heather" Indie 103.1 From LA
My Morning Jacket "Off The Record" Indie 103.1 From LA
Foo Fighters "DOA" Y ROCK on XPN Formerly Y100 Rocks-- Philly
The Dears "Lost In the Plot" Y ROCK on XPN Formerly Y100 Rocks-- Philly
Muse "Knights Of Cydonia" Y ROCK on XPN Formerly Y100 Rocks-- Philly

My Daily Spot
I keep forgetting to put this new feature on the site as a blogroll somewhere. But I wanted to give you a peak into some of the links I check out daily/regulary. I call it "My Daily Spot".
My Daily Spot

General News

PORTALS

SEARCH
---
TAGS: