HammRadio Today: 09/22/2006 --
New Slimming Software Ruins Online Dating
Last Modified

9/22/2006 11:24 PM

Story Summary

Hewlett Packard introduces new technology, that makes a slimmer you! But I say it will lead to false advertising!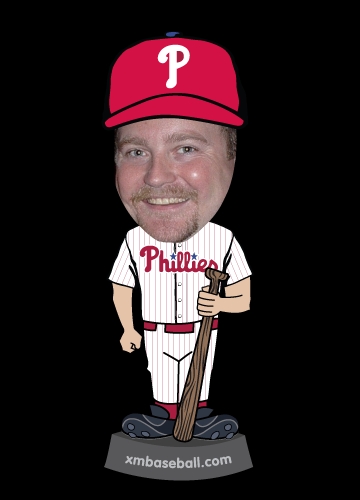 Hewlett-Packard has introduced a new piece of software that will help all those folks who are afflicted with Metabolic Syndrome. Don't worry about taking a pill that will make you thinner. Technology has got it all beat! Introducing Hewlett Packard's Slimming Technology!
Now don't worry, HP is not going to send a Private Investigator and Pre-Text you before purchasing this software! No not all! It comes with their latest cameras!
I understand you might think this is a wonderful new feature! We all have taken pictures, that make us look well... fat. And we all know how technology can be abused... You gotta figure the biggest abuse will be in on-line dating!
Now, in addition to the cropped head shots, the shots of you hidden behind a crowd of people, and the far away shots that look like you are playing 2nd Base for the Rockford Peaches "And There's Marla Hooch, What A Hitter!". And you can leave your sunsets shots, dog and cat pics and vacation travelogues for myspace or friendster. Now you can be a thinner you!
No need to show a picture from 1991... This is YOU today! Look at these photos!
Before Slimming Technology
After Slimming Technology
Now, which of those guys are you going to date!!! This is wrong! It needs to be stopped! No woman out there should expect to see the young studly Mike Cunningam and get... chubby Irish Guy Mike Cunningham!!!
HammLinks: Around The Web Today
Does this excuse him for calling Dubya the Devil. Um, No... but he's got a good idea here.
Is there a good way to die??? Perhaps in your sleep. But what if you were to die before a really really good dream ended... wouldn't that suck? Okay, so maybe there isn't a good way to die. But I will tell you this. This has to be the WORST!
This guy has an idea... Of course, I think this guy also invented a mat with conclusions on it. That you can jump to.
Are you telling me someone in the Bush Administration would make such a threat??? I find it hard to believe.
Dammit... I'm still in the middle of reading this huge tome. (I've only been reading it for 5 years.) I'm hoping to get through it before the film comes out. I mean I don't want to get screwed up like I did when I didn't finish Waltz Into Darkness (Original Sin).
There's nothing better than Friday picks from the Sports Guy. Except seeing that his wife is beating him on the picks so far this year!
Look, I'm still pissed at him for Mystic River. Not him so much, but his character. Man, I hated that guy.
HammRadio.com's suggested On-Line listening Stations

Pows of the Day:


Pixies "Debaser" On the iPod
Sheila Divine "We All Have Problems (live)" On the iPod

My Daily Spot
I keep forgetting to put this new feature on the site as a blogroll somewhere. But I wanted to give you a peak into some of the links I check out daily/regulary. I call it "My Daily Spot".
My Daily Spot

General News

PORTALS

SEARCH
---
TAGS: