HammRadio Today: 09/18/2006 --
Pete Rose Will Sign Anything On Your Baseball
Last Modified

9/18/2006 11:05 PM

Story Summary

Pete Rose will sign anything. In fact, I just had him sign for a package I was getting from the Phillipines. Um, let's just say I have a new maid.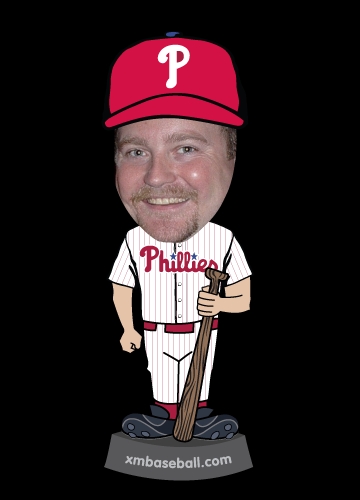 Pete Rose signed some baseball's "I'm sorry I bet on baseball -- Pete Rose" and an auction house is ready to sell them! Now, we already know that Rose, baseball's all-time hit leader, and the catalyst that helped bring the Phillies their only World Championship is really a desperate man with a little bit of greed in him. (Although, he now claims he signed the balls as a favor and not for sale.)
But according to our HammRadio sources, we found some other balls that we were able to get Pete to sign, so you tell me, whether or not, he's just in it for the money:
"I'm sorry I slept with your mother... Pete Rose"
"I'm sorry I killed JonBenet Ramsey -- Pete Rose"
"I'm sorry for this horrible hair cut" - Pete Rose
I'm sorry there were no WMDs - Pete Rose
I'm sorry I bet on Barbaro - Pete Rose
I'm sorry I don't accept American Express - Pete Rose
I'm sorry I bought tickets for Artie Lange's Beer League - Pete Rose
I'm sorry that I didn't bring sexy back - Pete Rose
I'm sorry but I'm your real father - Pete Rose
HammLinks: Around the Web Today
HammRadio.com's suggested On-Line listening Stations
Pows of the Day:

Peter Murphy "Cuts You Up" Indie 103.1 From LA
Silversun Pickups "Well Thought Out Twinkles" Y ROCK on XPN Formerly Y100 Rocks-- Philly
*** POW OF THE DAY
My Daily Spot
I keep forgetting to put this new feature on the site as a blogroll somewhere. But I wanted to give you a peak into some of the links I check out daily/regulary. I call it "My Daily Spot".
My Daily Spot

General News

PORTALS

SEARCH
---
TAGS: