HammRadio Today: 09/15/2006 --
WOXY.COM is Dead... Long Live YROCK on XPN!!!
Last Modified

9/15/2006 6:50 PM

Story Summary

So woxy.com has gone away? How long did it take for me to find a replacement that was EVEN Better? About 10 minutes.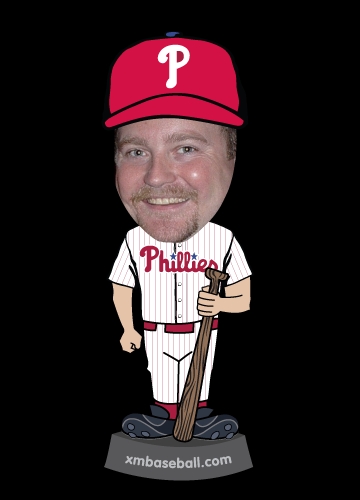 So woxy.com closed it's doors, so I switched to YROCK on XPN, and I was blown away. The next hour of radio was phenomenal. It was like listening to my iPod's "Top Rated" playlist. Foo Fighters, Guided By Voices, Death Cab For Cutie and more. So, um, I guess it's okay that Woxy is gone. I will say, that without 97X and Woxy.com I wouldn't have been fallen in love with bands like Guided By Voices, Hey Mercedes, The Sheila Divine and more. Thanks woxy.
You know that song by OK Go called "Here it Goes Again". Well, it's an okay song by itself. But I noticed that it's one of those songs, were the VIDEO actually makes the song 100 times better. Try it, listen to the song with your eyes closed or minimize the window. Songs not as good is it? Now listen to Sledgehammer. That song sucks doesn't it! We'll find more videos that either make the song better OR worse! If you have any favorites, send it to us at Today (AT) Hammradio.com
HammLinks: Around the Web Today
Just run 1 frame for 30 seconds. Um, okay... but what am I supposed to do when I'm not fast forwarding???
Sal Paolantonio asks whether the Eagles are back? Could the Giants be falling? Is this premature? Yes. I love how columnists raise the questions about what could happen BEFORE the game starts. Oh, wait, I suppose that's what they are supposed to do! I guess I'm just nervous about the game.
The Friday Sports Guy picks. I'm so glad the NFL is back. And Art Shell's face is back too!
HammRadio.com's suggested On-Line listening Stations
Pows of the Day:

Foo Fighters "Everlong" Y ROCK on XPN Formerly Y100 Rocks-- Philly
Sonic Youth "Incinerate" Y ROCK on XPN Formerly Y100 Rocks-- Philly
Screaming Trees "Nearly Lost You" Y ROCK on XPN Formerly Y100 Rocks-- Philly
Editors "Blood" Y ROCK on XPN Formerly Y100 Rocks-- Philly
***The Smiths "How Soon Is Now" WOXY.COM
Public Enemy "Fight the Power" WOXY.COM -- The second to last song every on woxy.com
Pete Yorn "Bandstand In The Sky" WOXY.COM

My Daily Spot
I keep forgetting to put this new feature on the site as a blogroll somewhere. But I wanted to give you a peak into some of the links I check out daily/regulary. I call it "My Daily Spot".
My Daily Spot

General News

PORTALS

SEARCH
---
TAGS: