HammRadio Today: 09/19/2006 --
Even I can be stupid!
Last Modified

9/19/2006 8:13 PM

Story Summary

La Salle made it into the Tuesday Morning Quarterback, and it's official I could actually be stupid!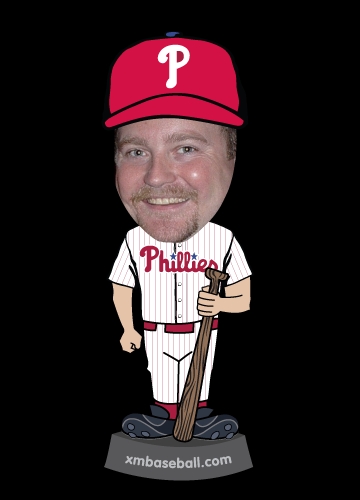 Sometimes even I can be stupid. Got into work today and I couldn't access the network. Typically this could mean many things... bad cable, overall network issues, bad hub, termination. So you have to go through some rounds of trial and error. I couldn't determine if I was canned, because I forgot to bring my "key card" or "swipy thing" as it is affectionately known.
So I had to resort to swapping cables from the hub to direct connect etc. Of course during one part of the process that would have isolated the hub... I failed to properly connect the cable to the phone. Oops. Good job Cunny. You idiot! So yes, even I... can be stupid
HammLinks: Around the Web Today
HammRadio.com's suggested On-Line listening Stations
Pows of the Day:

Pixies "Debaser" On the iPod
Sheila Divine "We All Have Problems (live)" On the iPod

My Daily Spot
I keep forgetting to put this new feature on the site as a blogroll somewhere. But I wanted to give you a peak into some of the links I check out daily/regulary. I call it "My Daily Spot".
My Daily Spot

General News

PORTALS

SEARCH
---
TAGS: