2005 Week 8 -- Phillies Weekly
Last Modified

6/6/2005 1:11 AM

Story Summary

After 12 games against teams that were in first place in their respective divisions when they played them, the Phillies answered the challenge. But they couldn't sweep the Braves so they suck.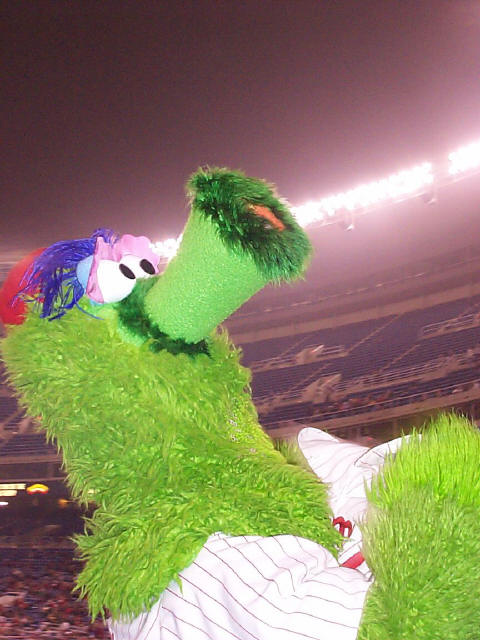 Editors Note: Each Sunday Night (Or maybe Monday) Inside the Dugout will give you the wrap-up on this week's baseball season.
.500 is Succcess? (3-3)
Well it is if you are playing Florida and Atlanta. The two division foes have pretty much had their way with the Phillies over the past couple of years. Unfortunately, one of those losses this week came on a blown save by Billy Wagner. With a win on Tuesday, the Phillies would have been coming into today's game with the Braves with a chance to climb back to .500. Instead they finish the week 3 games under .500 and 5 games back of the Fish (7 games in the loss column.) 1 blown save.
What's Next?
The Phillies have played the most road games out of any team in the major leagues this season. That certainly is a disadvantage. Well it would be if they were a team that were 10 games over .500 at home, which they are not, especially in the Cit. But alas that could change with the upcoming long homestand. They start off with the Barry Bonds-less San Francisco Giants and the Arizona Diamondbacks.
Taking the confidence of going 7-5 against 1st place teams, might help the Phils take on the 2nd place Diamondbacks and the 4th place Giants. The Phils are 12-18 against NL East opponents after going .500 this week. 12-9 against the rest of the majors. Not bad. With the next 12 games against non-NL East opponents, the Phillies could get their heads above .500 and perhaps start making the rest of the division nervous.
Stephen A. Smith is Paying Attention to the Phillies!
With a chance to talk about Mo Cheeks or the NBA playoffs, Stephen A. has decided he'd talk about the Phillies in Sunday's Philadelphia Inquirer. "It seems like it has been almost an eternity since we've spoken about the Phillies in any type of substantive fashion," Smith writes. Gee Stephen, maybe you have to write about the Phillies win or lose. Maybe you should spend less time on television and taking in more of the Philadelphia sports scene.
But it's clear that Stephen has no real insight or insider knowledge of the team or baseball for that matter. He quotes meaningless stats that while accurate, in the hands of someone without understanding of the nuances of the sport, are just deadly. Yes, the Phillies have dropped in overall runs scored, but it's only 3 runs less than the Braves have scored (after today's game), but they have scored 14 more runs the Marlins. How about those runs against? The Phillies have given up 70 MORE runs than the Marlins. SEVENTY!!!! Don't give me league rankings, Stephen. Now those are stats that really give me a reason why the Phillies are 7 games back in the loss column to the Marlins.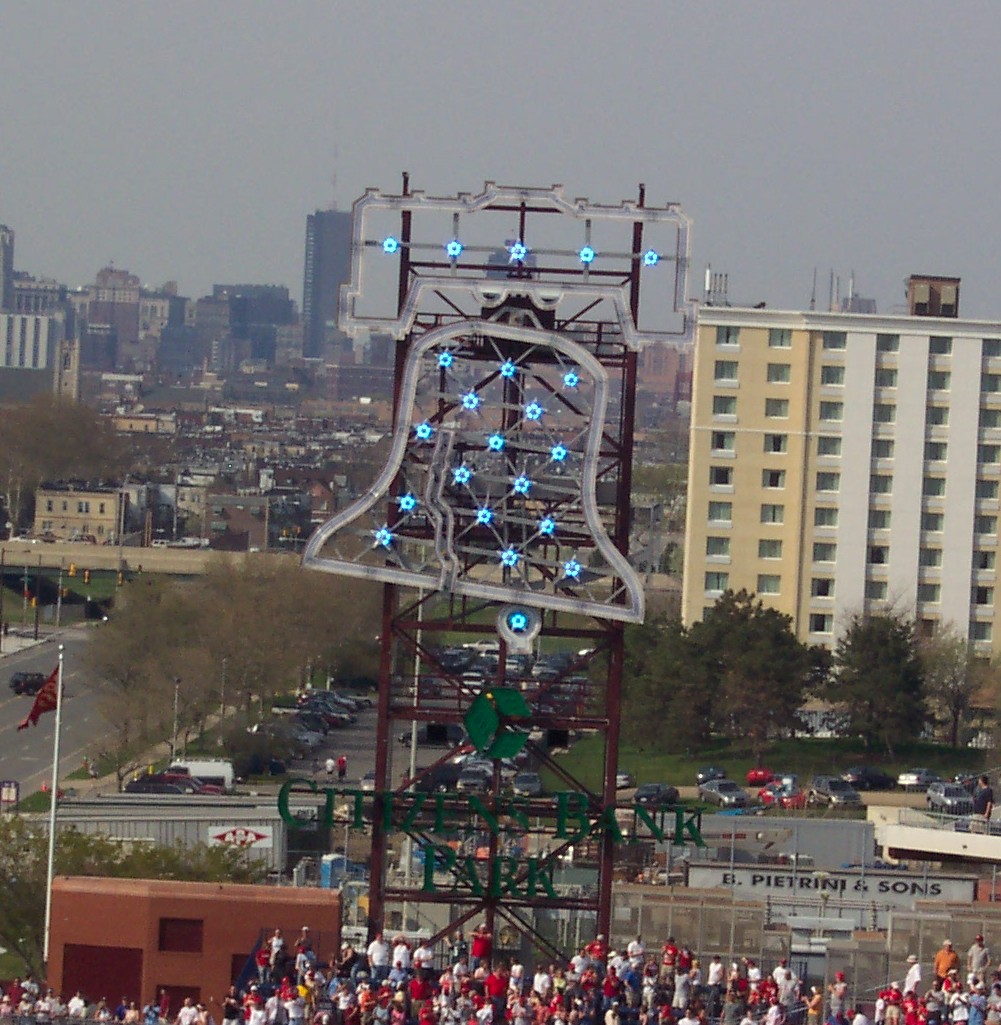 MLB Standings as of May 29, 2005
Team
W
L
PCT.
GB
Florida
27
20
.574
-
Atlanta
28
21
.571
-
New York
26
25
.510
3.0
Washington
25
25
.500
3.5
Philadelphia
24
27
.471
5
Manuel Watch

Serious questions were raised this week about Manuel's moves. Especially his moves last Tuesday caused the bullpen to lose a 3-0 lead after a fine Brett Myers performance to not only lose the game in extra innings, but featured a blown save by Wagner. These are the kind of performances that get pinned on the Manager for some reason. He can't pitch up there. But they don't believe that Brett Myers was finished for that day. He's 23 years old, he can't pitch more than 7 innnings? Folks... it was the first time he pitched in real heat this year. They were in Miami. You know sometimes that happens. Morons.
Felske-esque
Sub-Par
Servicable
Wild Card Bound
Excellence
?
??????????
???????
??????????
??????????
??????????
?????????
?????????
?????????
????????
Black Cherry Wishniak -- Best Players
1B - Jim Thome -- After struggling out of the gate, Thome batted .333 with his second homer of the season. But he knocked in 5 runs and scored 5 himself. If he can continue those types of numbers, the Phillies should be in good shape.
SP Corey Lidle -- Third straight quality start from Lidle. This appearance didn't end with a complete game and he really had to work to get the victory in 6.2 IP and 7Ks.
RP - Ryan Madson -- Well if Harry Kalas is going to make him a Deserving Phillie, than I better put him here. He pitched 4.2 innings this week giving up zero earned runs. On Wednesday pitch 2.1 to hold a Randy Wolf lead against the Marlins. This was after the night before balking to give up a run charged to Cormier.
Soft Pretzels -- Weak Players
RP -Rheal Cormier -- Cormier has struggled all year. But this week was costly, helping the Phillies lose a lead to the dreaded Florida Marlins. In 2.1 innings of work he gave up 2 costly runs. And his WHIP was 1.71.
SP -Jon Lieber -- Lieber is still struggling in 2 performances this week he gathered up 11 IP scoring a win and loss. His ERA was a bloated 6.55. The WHIP ratio was at 1.36, which is okay. But needs to be better.
OF - Endy Chavez -- He's not making the most of his part time role going 0-7 scoring just 1 run.
Scrapple -- Key Stats and Plays
Lieby should leadoff -- That sounds like the silliest remark in the history of baseball. Well, it is isn't so silly. On Sunday, Lieby led off the 5th and hit a solo shot into left field. (I called the shot by the way). No pressure when there is no one on base. Later in the 7th Lieby led off once again and doubled. Why did he lead off in the 7th? That's because Bill Dancy sent Jim Thome home to score down 4-2 in the sixth with 2 outs. Perhaps Dancy had Lieby's bases loaded struggles in his mind? Who knows. So let's just have Lieby lead off. And see if we can get that going?
Terry Adams released -- This was a bold move by Ed Wade. He must have read last weeks' Phillies Weekly. And perhaps about a week late. But anyway, Adams was sent packing and for good reason. An ERA over 12 shouldn't happen unless we're talking about Wiffle Ball.
5 games -- The Phillies were able to pick up a half game against the first place team (Florida and Atlanta are tied for first). That's not enough. They have to pick up at least a game per week over the next month to make a difference.
HammLinks: Around the Web
HammLinks: Phillies Blogs
---
TAGS: