2005 Week 6 -- Phillies Weekly
Last Modified

5/17/2005 2:01 AM

Story Summary

While the Phils continued to tread water this week, so did the rest of the division. No team winning more than 3 games. Yet the Phillies dropped to 7 games back in the division.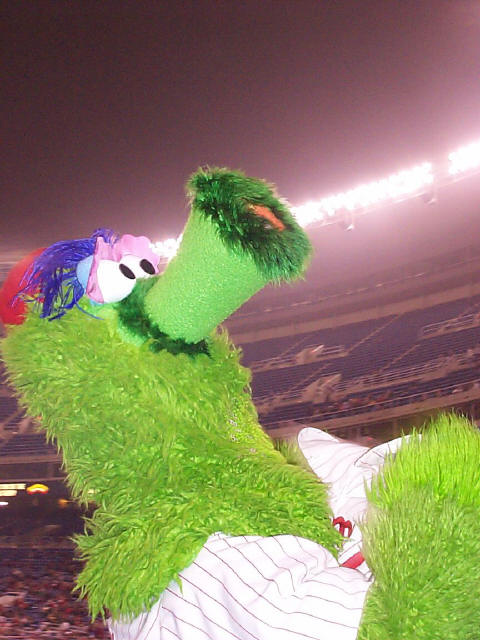 Editors Note: Each Sunday Night (Or maybe Monday) Inside the Dugout will give you the wrap-up on this week's baseball season.
Still Treading Water (3-4)
While the Phils continued to tread water this week, so did the rest of the division. No team winning more than 3 games. And the Phillies still dropped another half game behind the Braves. Looking at each week's divisional races you really can see how the Phillies can pick up games and lose games. If the Phillies went 5 and 2 this week, they would still be in last place, but would only be 4 games back in the win column. Of course right now they are 8 games back in the loss column. Which is a lot of room to make up. But picking up a game a week? Is that too hard to do? I don't think so.
What's Next?
6 games against teams in first place. 3 with the Cardinals (without Scott Rolen) at home and 3 in Camden Yards with the Orioles who will be without Sammy Sosa. The Phillies have struggled overall with InterLeague play. Let's see if Charlie the AL Manager can work his magic this weekend.
New Face
The Phillies traded their disappointing Centerfielder Marlon Byrd for a the Washington Nationals disappointing Centerfielder Endy Chavez. Sometimes trading disappointments works out for both teams. Chavez got a standing ovation in Sunday's 7th inning after a headfirst dive into third base for a triple and his first hit as a Phillie. To be honest, I'll be sad to see Byrd go, because I really like his potential. But Chavez has some upside potential. And adding him to the top of the order with J-Roll reminds me of the Pierre/Castillo terror twosome down in Miami.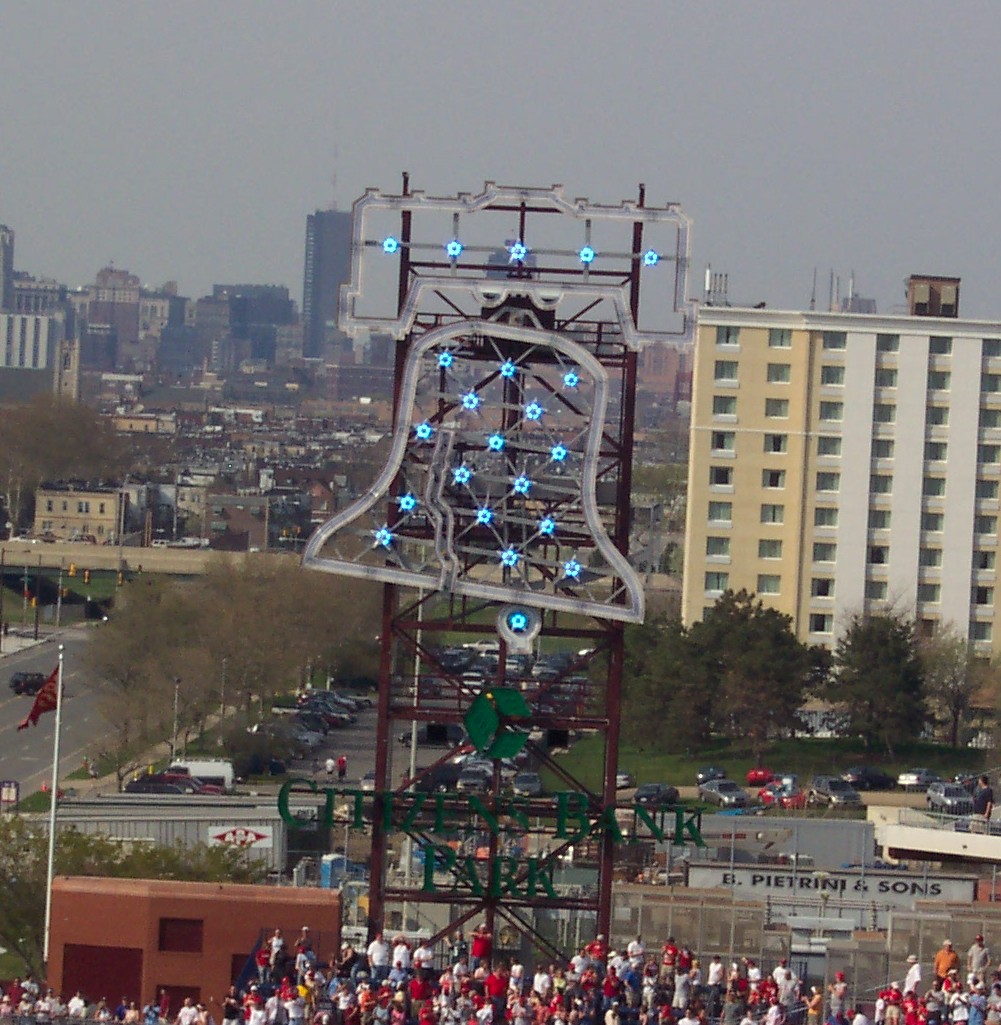 MLB Standings as of May 08, 2005
Team
W
L
PCT.
GB
Atlanta
23
14
.622
-
Florida
19
15
.559
2.5
Washington
20
17
.541
3.0
New York
19
19
.500
4.5
Philadelphia
17
22
.436
7.0
Manuel Watch

The heat is really on Manuel right now. What hurts Manuel the most is his Gee Whiz Golly Shucks Southern Drawal that really makes the cerebral upper crust from Kensington take pause. Some might say that is not fair. I say, he doesn't sound like he knows the game. Something he has been quick to criticize the Phillies fans as well.
Felske-esque
Sub-Par
Servicable
Wild Card Bound
Excellence
???????
???????
?? ?????
???????
???????
??????
??????
?? ????
? ?????
Black Cherry Wishniak -- Best Players
RF - Bobby Abreu -- Abreu was named NL Player of the week and right fully so. He only hit .583 with 6 HR and 12 RBI. And was a couple of feet away from hitting 8 straight homers. One of the finest weeks ever by a Philly. I think I'm repeating myself here.
2b/3b- Placido Polanco -- Polanco played great this week bouncing from SS to 2B to 3B all the while hitting .393 and scoring 7 Runs. Did he shine well enought to be traded? Who knows?
SP - Randy Wolf -- Not that he needs the kick in the pants, but Wolf really pitched well this week in his two outings. In 13 IP, he gave up just 4 ER striking out 12 while walking only 4 batters. His WHIP was a respectable 1.15.
Soft Pretzels -- Weak Players
RP -Ryan Madson -- The Untouchable relief pitcher, couldn't hold a lead for Randy Wolf who logged one of his fiew Quality Starts of the year, giving up 6 runs in just 1/3 of an inning. In the other 1.2 innings, Madson failed to give up a run. This type of inconsistency from the young reliever has to stop.
SP -Jon Lieber -- It was a matter of time before Lieber was to have a bad outing. This week, he gave up 6 ER in 5.1 IP walking 3 batters. He still is a bright spot on the season. But this week, he came up Soft.
OF -Jason Michaels -- Perhaps he heard the rumbling, perhaps the extra work go to him. But Michaels struggled this week hitting just .143 and striking out 4 times.
Scrapple -- Key Stats and Plays
10 -- Eric Milton visited his old home this weekend and added to his league total of 14 HRs allowed. Who's next on the list with 10? Jon Lieber (surprising) and Randy Wolf. Welcome to the Cit folks!.
HammLinks: Around the Web
HammLinks: Phillies Blogs
---
TAGS: