2005 Week 1 -- Phillies Weekly
Last Modified

4/14/2005 10:27 AM

Story Summary

Phillies open the season 3-3 while the Phaithful have already given up on the season. Oh, hope Springs eternal negativity. Welcome to Phillies baseball everyone!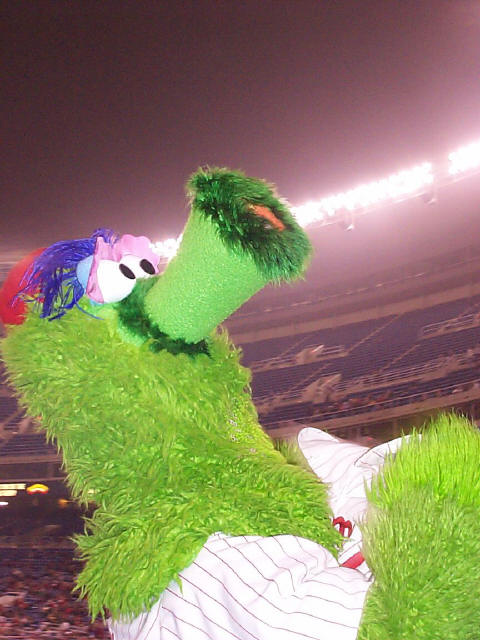 Editors Note: Each Sunday Night (Or maybe Monday) Inside the Dugout will give you the wrap-up on this week's baseball season.
The Tale of Two Series
A strange week this week, as the Phillies go 3-3 to start the season, leading the league in Runs Scored.? Had I just told you that, you would say, that's a great way to start the season.? How'd Burrell do?? Oh he only won NL Player of the week batting .480 with 3 HRs and 15 RBIs.? You might just starting buying your World Series tickets.? But the Phillies took leads into the 8th inning 3 times this week and LOST them.? This sent the Phillies "faithful" into hysterics.? Calling for new Manager Charlie Manuel's firing? and a wholesale shuffling of the lineup.? This is Philadelphia.?
What's Next?
Coming up this week, 3 games with division rivals Florida Marlins (3-3) in Miami.? Florida's pitching staff is leading the NL in ERA.? (Phillies are second.)? Then the Fightin's come back home for a 3 game set against the Atlanta Braves (4-2).? The Braves are led by John Smoltz.? The Braves only losses have come on days Smoltz has started.? The Phillies really need to do NO worse than stay at .500 for the week.? If the Phillies hover around .500 for the month of April, they will have an excellent shot at winning this thing.
Notes and More Notes...
Phillies starters last year were plagued by injuries. The Bullpen kept the team hanging around until they just couldn't do it any longer. This year the bullpen was the least of the worries for the new manager.? Unfortunately, that was not the case.? Bright spots from all starters this week.? Especially, newcomer John Lieber and Gavin Floyd.? If the Phillies starters staff can continue this pace, they will challenge the Braves and the Marlins for the division title.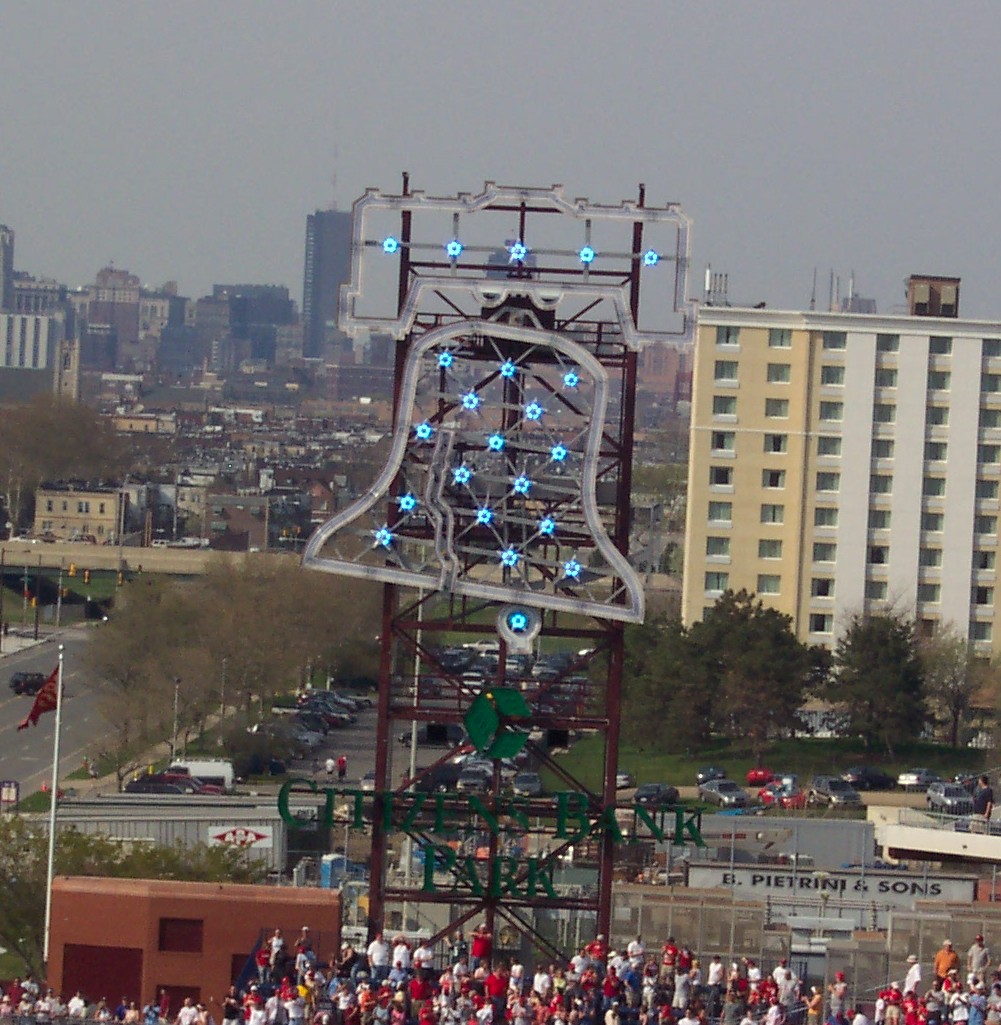 Manuel Watch

Manuel opened his Phillies career with a win and high hopes.? Then proceeded to watch his bullpen collapse 3 games in a row and had to endure questions of managerial decisions.? In particular, on Friday, when with 2 outs in the eighth inning he brought in Aaron Fultz instead of a fresh Billy Wagner.? Fultz proceeded to walk the next 2 batters and should face great ignominy when he returns to Citizens Bank Park.
Felske-esque
Sub-Par
Servicable
Wild Card Bound
Excellence
?
?
?
?
?
?
?
?
?
?
Black Cherry Wishniak -- Best Players
LF - Pat Burrell -- MONSTER WEEK from Pat the Bat. By far the greatest week, I've ever seen. Batting .480 with 3 HR and 15 RBI. Just an absolute MONSTER of a week.
SP - John Lieber -- Lieber starts the season 2-0 with a 3.29 ERA. Pitching very well in both games.
SP - Gavin Floyd -- Making a case to stay in the starting rotation, the mature right hander shut down the NL Champion St.Louis Cardinals, going 7 innings, striking out 2, giving up 1 run and walking none.??
Soft Pretzels -- Weak Players
RP - Tim Worrell -- Worrell blows 2 games this week.? And the ultimate of jinx, Scott Graham says to Wheels "Boy you really need a short memory in this game", as Worrell gives up a homer to Jose Guillien as the Nationals go on their way to second victory.? Awful.? I'm not sure who I was more pissed at, Worrell or Graham.?
RP - Aaron Fultz -- His ERA shows 0.00.? However he walked Larry Walker and Albert Pujols to let 2 runs score as the Phillies lost a lead on Friday.? The runs were charged to Madson for loading the bases.? But this kind of incompetence 8 balls on 9 pitches, will put you in to the #1 spot for booing.? This years Jose Mesa.
RP - Ryan Madson -- After getting out of tough jams in the week, Madson has struggled in his 3.1 innings of work with a 8.10 ERA. While some of the numbers are hurt by the aforementioned Aaron Fultz, Madson couldn't get himself out of trouble.
Scrapple -- Key Stats and Plays
Little Things Like Tagging Up -- During Monday's opening day win, J-Rol tags up and heads to 3rd just ahead of a Brad Wilkerson strong throw.? This led Polanco to move up to 2nd and Jim Thome was walked.? What does that mean?? After a Burrell sac fly, Kenny Lofton hits a 3-run HR.? It's little things like this that bring victories.
RISP -- Phillies had a difficult time hitting with Runners in Scoring Position.? How's this: Burrell .500, Thome .364, Lieberthal .333, Abreu .286.? Just to name a few.
HammLinks: Around the Web
HammLinks: Phillies Blogs
---
TAGS: