2004 Week 19: Phillies Weekly
Last Modified

8/16/2004 6:18 PM

Story Summary

Another bad week for the Phillies, managing to win only 1 out of 7 games. Their dominance of the NL West was slowed by a Giant Sweep.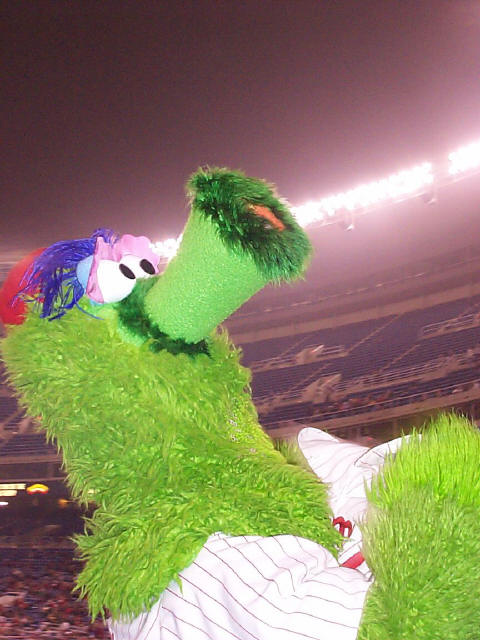 Editors Note: Each Sunday Night Inside the Dugout will give you the wrap-up on this week's baseball season.
The Race for the Pennant
After going 1 and 6 this week, he Race for the Pennant has turned into a race for the Wild Card, but it is becoming more like a race for staying above .500. The Phillies sit at .500 for the first time since May 8. MAY 8. I was 30 back then! The Phillies are 8 games behind the Braves, 9 games in the loss column. The Marlins (remember them?) They are back at .500 after winning 2 straight. And the Wild Card? Well the Phillies started the weekend 3.5 games back of the Cubs. They are now 4.5 games back as they let San Fran move into a tie for the lead with Chicago and San Diego. In the last 2 weeks, the Phillies had a chance to do some damage in the Wild Card race with 9 games against Wild Card Rivals. Despite sweeping the Padres, they went 1 and 5 against the Cubs and the Giants.
What's Next?
It's hard to believe they still have to continue to play ball games. But they do. The Astros come to town for 3 games to finish out the homestand. Then the Phillies start a 6 game road trip with Milwaukee next weekend, and then down to Houston for another 3 game set. The Astros and the Brewers are 11 games under .500. So logic say the Phillies should get some wins. But I don't know how they can, playing the way they are.
Injury Returns
Thome and Bell are still listed at day to day and may return to the line up on Tuesday night. The lineup on Sunday was really cobbled together with Tomas Perez hacking away and Glanville swinging at first pitches when drawing a walk would have been so much more helpful. It's amazing that this guy has been in the league that long and still hasn't learned. Wagner is still on the list, but Madson is expected to return soon. I saw Pat Burrell at the new Continental Midtown Saturday night, holding a buxom blonde in his good hand, while his left hand was all "casted" up. I don't expect him to return anytime soon.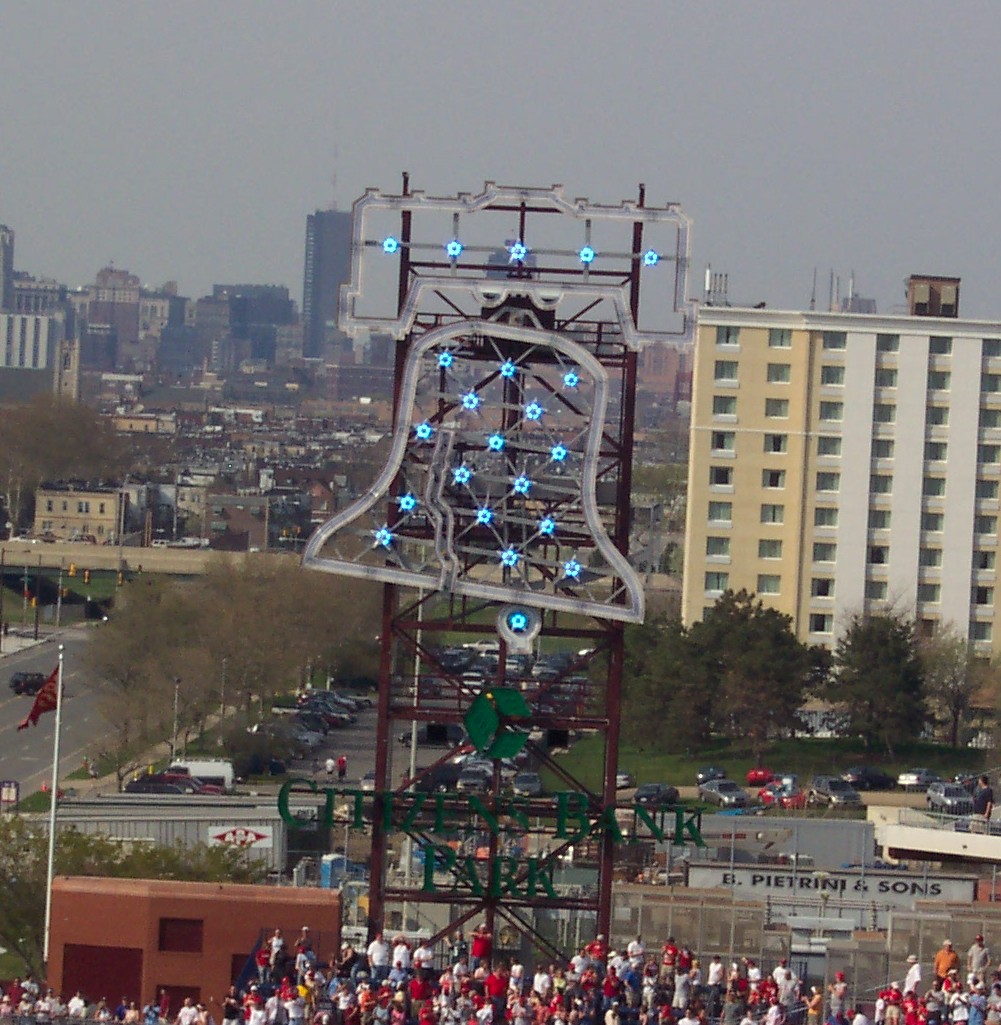 Bowa Watch

What can Bowa do? The team is hurting. He's doing what he can with what players who are healthy. Great Bowa moment: After Padilla walked Bonds in the 7th, Bowa went out to the mound to counsel his pitcher. There were a couple of pitches that looked to be strikes, that Bowa had complained about from the dugout, which caused the plate umpire to walk towards the Phillies dugout (in the middle of the at bat!!). Bowa wasn't there to take Padilla out, as bullpen action was JUST starting to stir. He stayed on the mound, a long time, so that plate umpire Mark Carlson could speed up the action. I explained to my mom when Bowa made his way out to the mound, that he was there to argue balls and strikes. The last time this occurred, Bowa was ejected. Today, he mild mannered-ly walked back to the dug out without incident. Perhaps, Bowa has lost all energy to fight?
Felske-esque
Sub-Par
Servicable
Wild Card Bound
Excellence
?
?
?
?
?
?
?
?
?
?
Black Cherry Wishniak -- Best Players
SS - Jimmy Rollins -- Setting the table, Jimmy went 8/26 .308 6R 1HR 7RBI 1SB
3b - Placido Polanco -- Polanco went 12/29 .414 with 4R 2HR 6RBI 1SB
RP - Rheal Cormier -- Pitched 5 1/3 innings, 1.69 ERA, 0.56 WHIP
SP - Vincente Padilla -- In 2 starts, he pitched 12 innings, 2.25 ERA, 0.92 WHIP. As my Dad said yesterday, "Boy did we really miss him."
RP - Roberto Hernandez -- 4 innings pitched, 0 Earned Runs. .75 WHIP. Wow.
Soft Pretzels -- Weak Players
Phillies Bullpen (except Cormier and Hernandez) -- Check out these ERA this week: (IP/ERA) Worrell (2/9.00); Powell (1/54.00); Telemaco (5/9.00); T. Jones (2.2/13.50).
Jim Thome -- Before getting hurt, Thome was batting .167 with 2 HR and 4 RBI.
Doug Glanville -- went 1/11 for a .091.
Marlon Byrd -- After a good start, Byrd has struggled this week batting only .200. He may have been robbed of a homer yesterday in his defense.
Scrapple -- Key Stats and Plays
LOS LOB's -- Sometimes a stat doesn't tell the whole story. The Phillies left 20 runners on base this weekend against the Giants. The Giants left 18. Well that doesn't make sense? The Phillies were outscored 26 to 13. That's the difference. The Phillies did score 13 runs (Average 4.33 runs per game). That should be good enough right?
Thome Hurt Again -- Friday night, Thome took a hard ground ball off the shoulder and threw to Brian Powell, who couldn't get his foot on first base to make the 3rd out. The Giants went on to score 6 runs in the inning and go on to rout the Phillies 16-5.
Bad Streaks/Good Streaks -- The Phils have lost 4 in a row. They were able to sandwich a 5 and 1 record in between a 1-5 and 1-6 records. That is NO way to win a division. No while the Braves have gone 7 and 3 in their last 10. The Phillies could be in heavy in the Wild Card race by just going .500 during that time.
HammLinks: Around the Web
HammLinks: Phillies Blogs
---
TAGS: