Week 15 -- Phillies Weekly
Last Modified

7/19/2004 6:54 PM

Story Summary

The Phillies are still in first place after our long hiatus. But they are tied with the Atlanta Braves, who host the Phils for a 2 game set. This week really could decide the hole thing folks!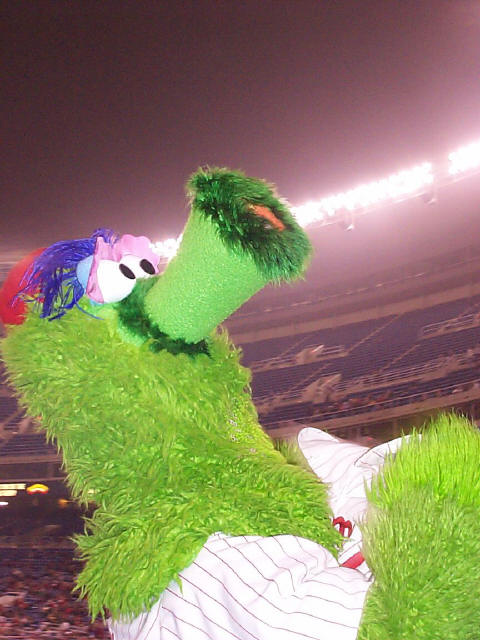 Editors Note: Each Sunday Night I,Inside the Dugout will give you the wrap-up on this week's baseball season.
The Race for the Pennant
The Phillies this week split their 4 game series with the Mets after returning from the All-Star break with a mission. Unfortunately, that mission wasted 3 decent outings by the starting pitching staff. And Brett Myers pitched well on Sunday, but not good enough. 2 mistakes got the Mets going with 2 homers in the 5th. And Roberto Hernandez couldn't get Myers out of trouble giving up 2 runs (charged to Myers) in the 6th inning which sealed the Phllies fate.
What's Next?
More games games against the NL East. A quick 2 game series in Atlanta followed by another quickie against Florida at home. With the Cubs arriving at the Cit for the first time this weekend.
Injury Returns
The Phillies expect to reinstate Billy Wagner and Placido Polanco off the disabled list. The pitching staff needs the help, but of course Wolf and Padilla are still hurting.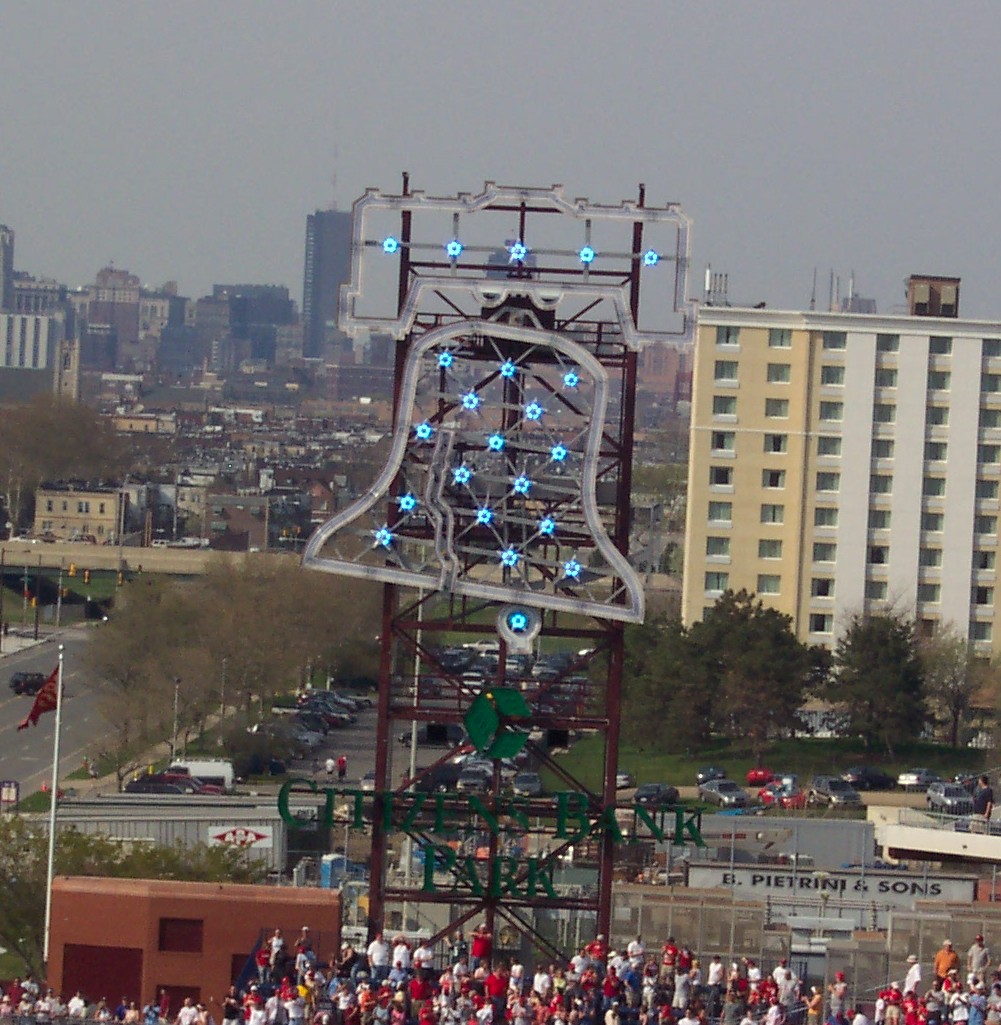 MLB Standings as of July 18, 2004
Team
W
L
PCT.
GB
Philadelphia
48
43
.527
-
Atlanta
48
43
.527
-
New York
46
45
.505
2.0
Florida
45
46
.495
2.5
Montreal
32
59
.352
16.0
Bowa Watch

The Phillies still aren't playing well against NL East foes. But overall Bowa has taken off in his first 4 seasons with a great winning percentage by his 300th win (.523) second only to early century manager Pat Moran. Pat Moran took the Phillies to their first World Series in 1915 and had 2 second place NL appearances in his 4 seasons with the Phillies. Moran was fired after the 1918 season, a season where the Phils only won 55 games after trading Grover Cleveland Alexander to the Cubs for pitcher "Iron" Mike Prendegrast which very well could be the worst trade in Phillies history. The deal sent Alexander and his personal catcher to the Cubbies for Prendegrast and C Pickles Dillhoefer who batted .091 for the Phils spending only 1 seasone with the Phils. He later died of Typhoid fever at the young age of 26. Moran ended up helming the Cincinnati Reds winning a World Series title in 1919, the year of the famed "Black Sox" scandal. And Philadelphia isn't the most tortured city ever.
Felske-esque
Sub-Par
Servicable
Wild Card Bound
Excellence
?
?
?
?
?
?
?
?
?
?
Black Cherry Wishniak -- Best Players
1B - Jim Thome -- Batted .353 2 HR, 4 R and 6 RBI.
RF - Bobby Abreu -- .294 with 4 RBI, 3 R, 2 HR and 2 SB.
SP - Kevin Millwood -- Millwood got off to a good start this half with going 7 innings for the first time since a June 1 no decision. Millwood has gone into 7 innings 5 times this year with a 3-0 record. The 2 no decisions oddly enough, he gave up only 1 run but the Phils ended up losing those games.
Soft Pretzels -- Weak Players
LF - Pat Burrell -- Burrell has not been hitting well in the last month, and this week was horrible. Batting only .176 with no homers and no RBIs. Anthony Gargano called his numbers HOLLOW which is so INCORRECT, when he does produce the Phillies do win. Burrell has been and always will be the key to winning or losing for this offense. I don't think we can say he is fully recovered from the 2003 slump.
RP - Roberto Hernandez -- We might as well keep this as a regular spot for Hernandez. Hernandez was on the mound for Thursday nights extra-inning loss, spoiling a decent outing from Eric Milton. He also was on the mound Sunday trying to keep a 2-0 Mets lead from getting worse. No luck he gave up 2 more runs. Of course his numbers didn't get affected as those were charged to Myers. The Mets just traded for some pitching help, we need to find a way to get some help here.
Scrapple -- Key Stats and Plays
Come Back From Behind -- The Phillies have 29 come from behind victories. But this stat can be misleading. These are usually victories when trailing at ANY point in the game. But here are some more telling stats, and this is NOT good. When trailing after 6 innings the Phils are 10-33, after 7: 7-34 and after 8: 2-36. These aren't contender numbers. You are always at the disadvantage when you are trailing in late innings. The Phillies as a whole are batting .227 in Late Innings in Close games. This has to improve.
Runners in Scoring Position -- Or Why Anthony Gargano is an idiot. Pat Burrell has 91 AB with Runners in Scoring Position, he's batting .308 with 42 RBI. But he only has 1 homer. Maybe that's why he thinks it's hollow. I don't know. Bobby Abreu is batting .375 with runners in scoring position which is phenomenal. Jim Thome however is batting only .198 but 8 of his 17 hits during the clutch are homers, which is pretty darn good. Mike Lieberthal is batting .138 with RISP which is HORRID.
HammLinks: Around the Web
---
TAGS: