2005 Week 2 -- Phillies Weekly
Last Modified

4/22/2005 5:09 PM

Story Summary

Phillies stay at .500 going 3-3 again this week. This might not be good enough to get fans back into the stands, but it will keep the Fightin's in the hunt.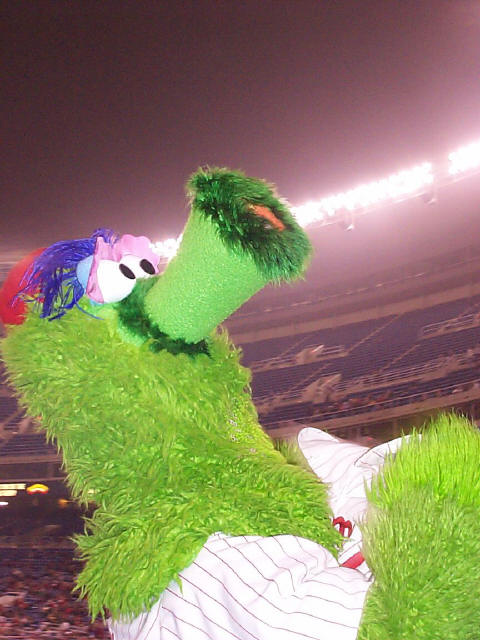 Editors Note: Each Sunday Night (Or maybe Monday) Inside the Dugout will give you the wrap-up on this week's baseball season.
You're Bunching Up!
Another week at 3-3, keeps the Phillies in the hunt with the rest of the NL East. Despite the Nationals who have jumped out to a 2 game lead, no one in the division has made a case for supremacy.? Pitching has been the strongest indicator of prowess, and while the Marlins look to be the class of the league, the Braves and the Phillies have made strong arguments.? I think as April closes we will see a better indication of how the division will shape out.
What's Next?
Coming up this week, 4 games at home against the Mets and the horrid Rockies.? The Phillies need to take 3 out of 4 before venturing down to Atlanta for the weekend series.
Notes and More Notes...
Left Fielder Pat Burrell has plateaued a bit, but still leads the majors in RBIs.? But Jim Thome is slumping.? Bobby Abreu's start actually is torrid for him.? It will be quite scary if all 3 guys go on a tear at the same time!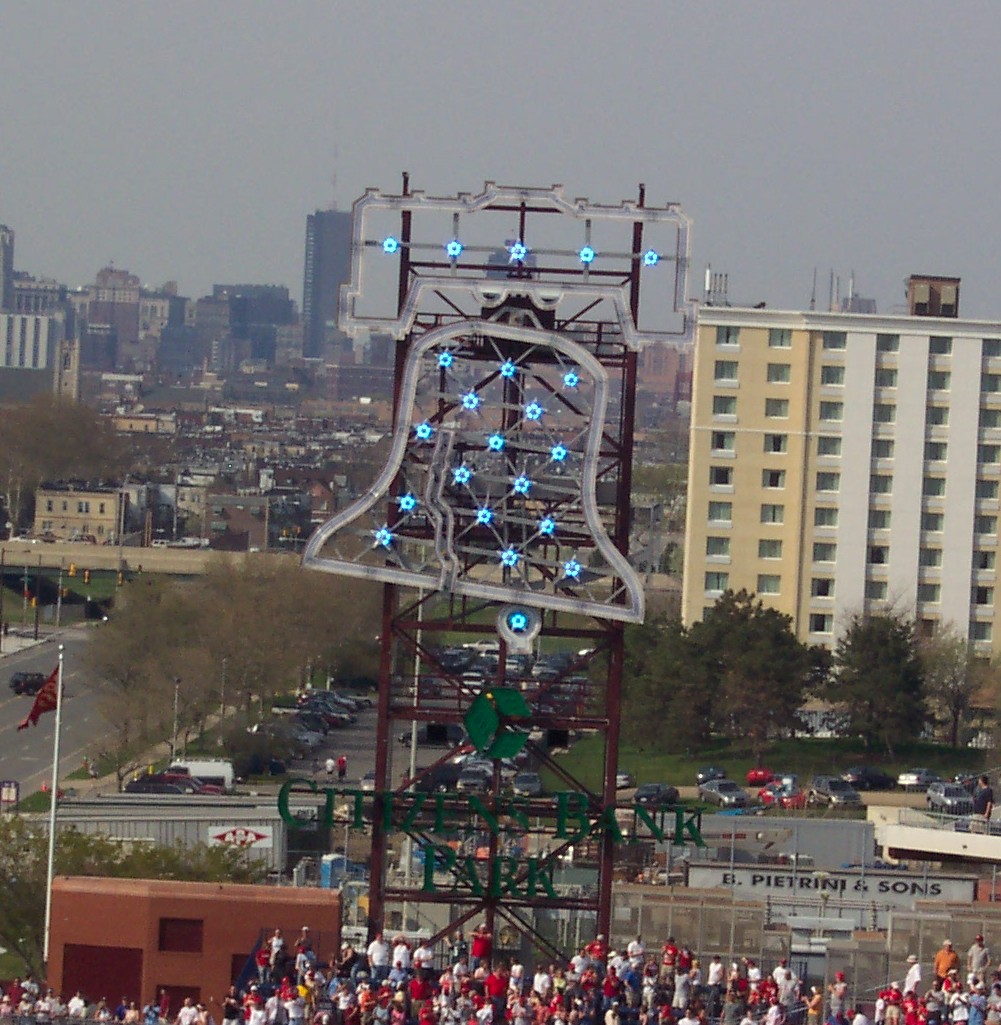 Manuel Watch

Manuel hasn't really warmed up to to the Phillies faithful just yet.? He has asked the fans to take a look at where the team is at after 35 games.? This is similar to what Sixers Head Coach Jim O'Brien asked for.? And look what that did for him.? But one thing, Manuel HAS done, is that he has started a new feature on HammRadio.com, as we track his QUOTEs of the day.? We look forward to bring that to you daily!
Felske-esque
Sub-Par
Servicable
Wild Card Bound
Excellence
Black Cherry Wishniak -- Best Players
SP - Brett Myers -- You can't say enough about Brett Myers start of the season.? 2 games this week, giving up only 1 ER in 13.2 innings with 13 Ks.? He has put together 3 ACE-like starts and has shown what a little mental maturity can do for a guy with incredible stuff.? Can't wait to see what else he has in store!
SP - John Lieber -- Lieber adds another win to his record going 8 innings giving up only 1 run.? And MORE importantly, stopping a 3 game skid.? That above all is the most important job of a "Stopper".?
SS - Jimmy Rollins -- Getting production out of the top of the line-up is KEY for this team.? Jimmy Rollins and Kenny Lofton have done a good job getting on base.? Rollins batted .346 with a homer and 4 RBIs..
Soft Pretzels -- Weak Players
1B - Jim Thome -- The big first baseman hasn't hit a homer and batted only .143 this week.? And now the boos have started to rain down as he begins to press.? Don't worry fans he will hit his stride.? Let's just hope it's soon.
C - Mike Lieberthal -- I'm Lieby's biggest defenders.? But this week, he was terrible.? 2 for 17 for .118 average.? Sunday night I think he hit 3 straight ground balls to the short stop. At the same place.? His did draw a walk late in the game to help the team win.? But he has to step it up.? Or else this town will riot.
2B - Placido Polanco -- Polly has only .176 this week, but he did get the game winning hit in extra innings Sunday night and made a huge throw to the plate to cancel out a run.? Maybe, it's a start of a big week for him?
Scrapple -- Key Stats and Plays
Small Ball -- Bowa was criticized by his lack of small ball.? He blamed the talent.? But Sunday nights victory was ALL small ball as Lofton and Rollins both bunted to get on base.? Which loaded the bases so that Polanco could knock in the winning run.? If your 3, 4,5 hitters are slumping, then you have to take matters into your OWN hands!
3 Runs scored -- Rollins and Lofton combined for 3 runs scored this week.? They batted .346 and a sick .571 respectively.? Which means the meat of the order struggled.? Rollins lone scored run was on a home run!
HammLinks: Around the Web
HammLinks: Phillies Blogs
---
TAGS: