2005 Week 3 -- Phillies Weekly
Last Modified

4/25/2005 6:28 PM

Story Summary

This was the week the fans were waiting on. Going into the Atlanta series, the Phils were at .500. Now, they're sitting 3 games under after being swept. Not good.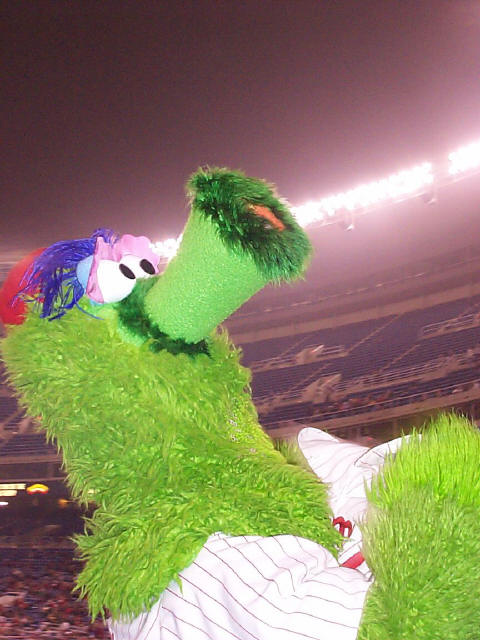 Editors Note: Each Sunday Night (Or maybe Monday) Inside the Dugout will give you the wrap-up on this week's baseball season.
Moving Day? Phillies (2-5)
The third round of a golf tournament is called "Moving Day", typically this means that players begin to jockey for position setting up for a final round run to victory. Now the third week of the season shouldn't have the same import that the third round of a golf tournament, however we are half way through the first quarter of the season. And of the 4 teams that were .500 to start the week. Only one of those teams dropped below, and that was YOUR Philadelphia Phillies as they followed a lack luster home stand and were swept by the Braves, who look to steal be as good as they have been even with guys like John Thomson. The Phillies has NO answer for the braves pitching this weekend. As Thome continues to struggle and Burrell has slid back to the pack. The Philles drop to 3 games behind Atlanta and Florida by going with a 2-5 record this week.
What's Next?
Another 6 games against Division foes will put the finishing touches on a the Month of April. The Phillies are just 5-9 against Division opponents. The Phils really need to climb back to .500 this week, which will require sweeping the Nats in D.C. and taking 2 out of 3 from the Marlins. This is not a likely scenario. I don't want to be foretell doom, but if they Phillies don't win at least 4 games this week, you can pretty much write this season off.
Moody Blues...
On Thursday, the Phillies had their second Business Person Special (if you count Opening Day), and were able to fill the park half way. (For you negative nancies, we'll say the park was half empty.) The weather was 60 degrees, cloudy and cool. Although, the sun did break through in the late innings to allow for some Ice Cream eating. However, for most of the game and of the three games that I have been to this year, the mood at the ball park has been sedate to say the least. Even the boos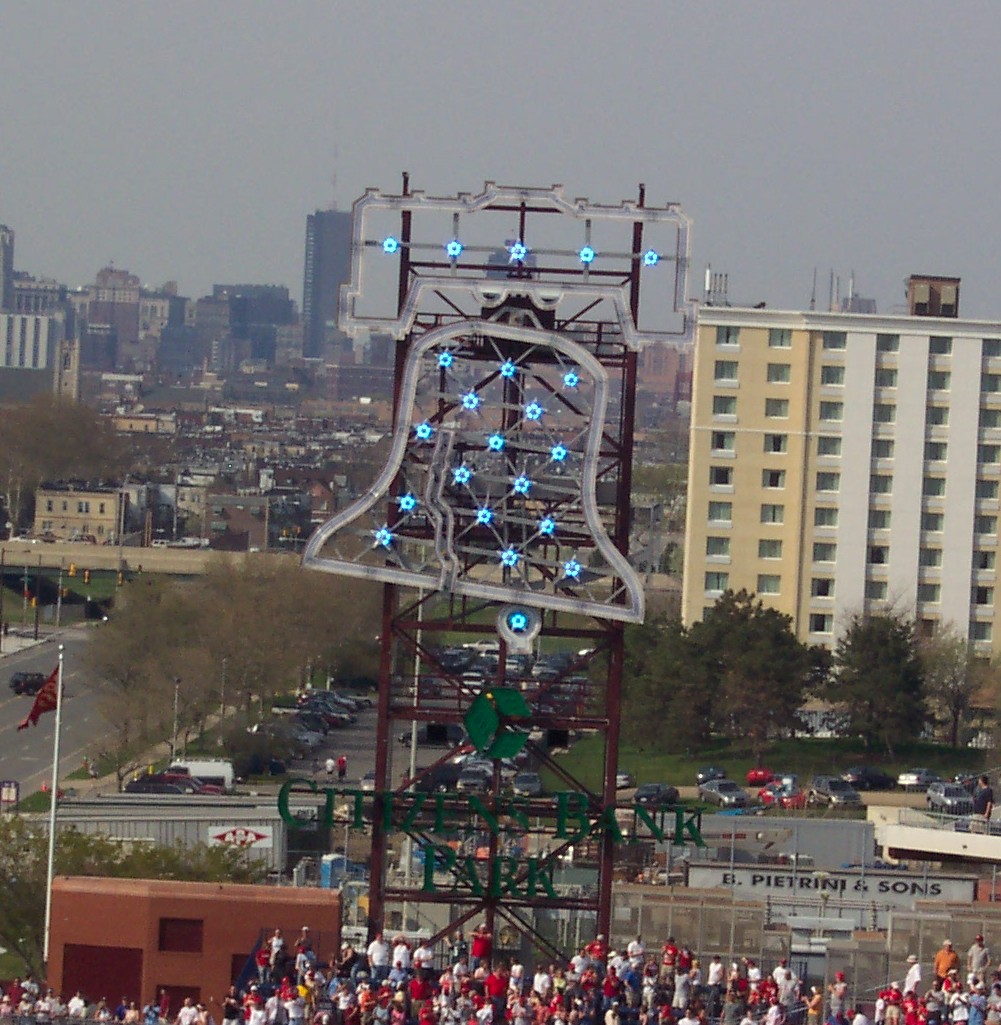 Manuel Watch

Manuel hasn't really warmed up to to the Phillies faithful just yet. He has asked the fans to take a look at where the team is at after 35 games. This is similar to what Sixers Head Coach Jim O'Brien asked for. And look what that did for him. But one thing, Manuel HAS done, is that he has started a new feature on HammRadio.com, as we track his QUOTEs of the day. We look forward to bring that to you daily!
Felske-esque
Sub-Par
Servicable
Wild Card Bound
Excellence
??
??????
??????
??????
??????
??????
?????
?????
?????
?????
Black Cherry Wishniak -- Best Players
3B - David Bell -- After struggling the first two weeks of the season, Bell picked it up this week batting .348 with a 1 HR and 5 RBI.
SP - John Lieber -- Lieber is now 4-0 after a fine pitching performance on Thursday. Despite 9 runs being scored in the game, it was one of the quickest games I have ever been to, finishing in 2 hours and 15 minutes!
RP - Aaron Fultz-- I kind of figure we won't see this guy too often in this slot. However, when the rest of the staff is getting pounded, giving up zero earned runs in 5.1 mop-up innings have been REALLY nice. Perhaps there's no pressure on him during such relief roles. His 9Ks were alsoa HUGE plus.
Soft Pretzels -- Weak Players
SP - Randy Wolf -- Rough week for the Wolf Pack. 1 start pitched okay to get the win, the next start gets beat up. Finished the week giving up 9 ER in 12 innings for a 6.75 ERA.
RP - Gavin Floyd -- Oh Gavin, were you not ready? Was Ed Wade right? Rough week, head to Scranton get your head on straight, you have great stuff. I think. One of the worst pitching lines in Phillies history. Gave up 13 ER in 3.2 innings for a 31.91 ERA. Walks hurt with a 7 of them. Of course he gave up some hits as well with a 4.32 WHIP. UGHLY.
1B - Jim Thome-- Another week on this list, batting just .190 despite getting his first Homer of the year. On Friday we saw his back flare up causing him to miss a game. I hope it's not more serious!
Scrapple -- Key Stats and Plays
First Homer Of the Year! -- Thome hit his first homer of the year on Thursday against the Rockies. It was key moment in the game as the Phils were down 3-0. His homer sparked a comeback as Jon Lieber got his fourth win of the year. Unfortunately, it didn't help the Phillies core any runs all weekend.
3 Runs scored -- Last week, Rollins and Lofton combined for just 3 runs scored. This weekend against the Bravos, the ENTIRE team combined for just 3 runs on their way to getting outscored 21-3. Not Good!
HammLinks: Around the Web
HammLinks: Phillies Blogs
---
TAGS: