2005 Week 7 -- Phillies Weekly
Last Modified

5/24/2005 2:41 AM

Story Summary

The Phillies finish probably their finest week since the beginning of the year. Offense led Burrell and Abreu while Jim Thome returns. Next up, Florida and Atlanta. How long will the joy last?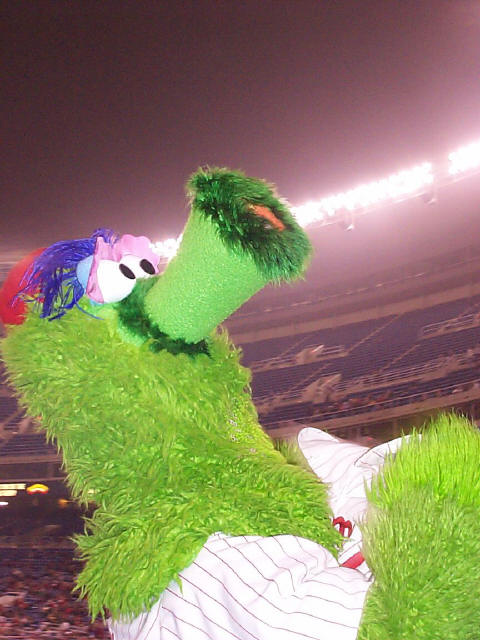 Editors Note: Each Sunday Night (Or maybe Monday) Inside the Dugout will give you the wrap-up on this week's baseball season.
Coming Up For Air (4-2)
Coming into the week, most Philly fans felt some trepidation. 6 games against first place teams? Big time power hitters... Pujols, Edmonds, Roberts, Tejada. How would the Phillies staff respond? Well Jon Lieber who had been solid for most of the season has put together two consecutive poor starts. But Wolf, Myers, and Padilla (despite losing) pitched well. But Corey Lidle really shined this week, winning 2 games and added his first CG to his belt.
What's Next?
Forget about foes outside the divison. The Phils have NO mental problems with those teams. Typically, they play like the Phillies should play. However, inside the division, they play tight and typically come up short. 3 games in Florida followed by with another 3 with Atlanta. As those Florida and Atlanta battle for NL East Supremacy, another 4 and 2 week could do some major damage on the standings. And perhaps wake this town up?
Player of the Week Again!
For the second consecutive week a Phillie captures player of the week honors. Pat Burrell won his second Player of the Week award of the season, the first time that occured since 1986 when Phillie fan favorite Von Hayes won the award three times. It's interesting to note that Mike Schmidt never accomplished this feat. And that guy only won 3 NL MVPs. Including 1986 when he won it just once. Yeah, VON HAYES!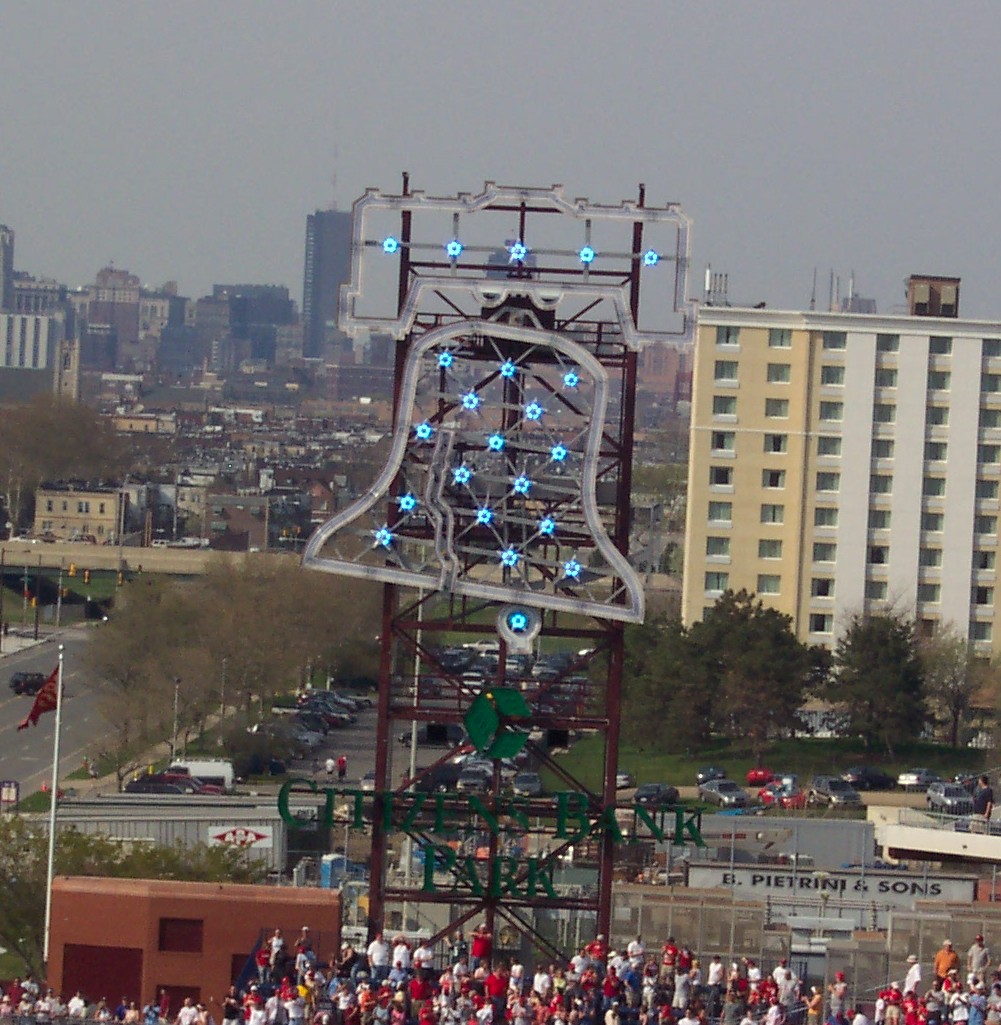 MLB Standings as of May 22, 2005
Team
W
L
PCT.
GB
Florida
24
16
.600
-
Atlanta
24
19
.558
1.5
Washington
24
20
.545
2.0
New York
23
21
.523
3.0
Philadelphia
21
24
.436
5.5
Manuel Watch

When you are winning, boy the criticism disappears doesn't it? Well we'll Charlie a pass this week as the Phils offense seems to be coming together. Now, let's see if he can work on Jim Thome who struggled in his return from the DL. The biggest problem with this team is being overanxious at the plate. Swinging at the first pitch has been key. Thome probably swung at the first pitch in at least 4 at bats this weekend. And was behind in most of his counts. Thome... just RELAX!
Felske-esque
Sub-Par
Servicable
Wild Card Bound
Excellence
?? ??????
?? ??????
?? ??????
? ???????
?? ??????
? ??????
? ??????
???? ???
?? ?????
Black Cherry Wishniak -- Best Players
LF - Pat Burrell -- Wins 2nd player of the week honors by batting .500!!!! Add to that 2 HR and 8 RBI and 6 walks! Burrell season numbers .318 with 9 HR and 37 RBI. My Dad loves to watch the little things, and he said "did you see Burrell's swing on his homer? Now that's his swing!" Yes, it is!
SP Corey Lidle -- Back to back solid starts from the Phils 5th Starter. He certainly ate up some innings with his first CG of the season. He logged 2 wins this week, striking out 8 batters with a 1.80 ERA and a wonderful 1.0 WHIP.
RF - Bobby Abreu -- Well he couldn't hit over .500 again could he? But he did have a solid Bobby Abreu performance, batting .300 with 2 homers, 7 RBI and 3 SB. He did struggle in the field this week, including misplaying a Brian Roberts shot off the wall that turned a double into a triple. The official scorer removed Abreu's error. But we know it was there.
Soft Pretzels -- Weak Players
RP -Terry Adams -- 21.60 ERA this week. Raising it to a loft 12.46 on the season. This is the kind of personal decision that boggles the mind. They keep trotting this guy out there. And it's not getting any better. It's time to release Adams now.
SP -Jon Lieber -- Another week eating a soft pretzel. Lieber a ground ball pitcher has been serving up gopher balls all year like he was Eric Milton. But it hadn't hurt him until now. His last outing, he lasted just 4 innings walking 4 and giving up 6 runs. He starts Monday against the Dontrelle Willis.
C -Mike Lieberthal -- He's going to ground into double plays. He is. But when there is the bases loaded and 1 out? Lieby did homer on Sunday but came up short with runners in scoring position. He is batting just .091 with RISP. He does have 6 BB (5 intentional) and 1 HBP, so his OBP is a lofty .310. But he's going to have to figure out what's going on inside his head.
Scrapple -- Key Stats and Plays
.379 -- Going into yesterday's game, Bobby Abreu ahad 29 at bats where he faced an 0-2 count. He's only batted .379 in those at bats. Hollow numbers? Lazy??? Say what you want about him. And I"m sure you will, but those seem like pretty good numbers to me!
12.46 -- That's Terry Adams current ERA. That's not the price of the latest Bloc Party disc. That's an Earned Run Average folks. The Phillies have had some bad relievers over the years. But I don't think I've seen anything this bad. Is Tim Worrell's psychaitrist available?
5.5 -- The phillies picked up 1.5 games this week on the division lead which changed hands as Flordia took a 1.5 lead over the Braves. The Phillies are now just 4 games back of the Braves. This week is one of those weeks where Opportunity is knocking on the door. Do they Phillies answer? That's the question.
HammLinks: Around the Web
HammLinks: Phillies Blogs
---
TAGS: