HammRadio Today: 2/21/2007 --
Will You Bury the Godfather of Soul already???
Last Modified

2/22/2007 1:20 AM

Story Summary

So are they finally going to bury James Brown or Anna Nicole Smith? While we wait that answer, I think Condy Rice wants to start the Cold War again.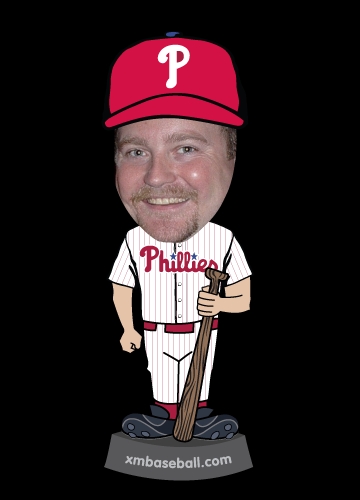 Well it looks like they are finally getting down to burying James Brown... Poor guy died in December! But is he going to get a public viewing??? It seems Anna Nicole's Family is hoping to have one. Anna Nicole Smith... lying in state. Look... I allowed the whole Gerald Ford lying in state at the Rotunda... but if Anna Nicole Smith gets that kind of treatment and James Brown doesn't... I'm moving to Argentina.
Cold War, Kids
I'm so glad the Cold War is back! It seems Condy Rice is getting in a little tiff with a Russian minister who says, if the US put a missle defense system in Europe, they will just have to point some missles towards those countries. And the biggest reason to be happy about the Cold War, is think about all the great music we've been missing. You know like Nena and The Scorpions! If only that could bring back Nena and the Scorpions. Of course that early to mid 80s, Cold War music was different than the first stuff that came out. You know the stuff you listened on your transistor radio as you hid beneath your desk.
But there is still some value in looking at the music. This school even teaches Cold War music. Using "99 Luft Balloons" and Billy Joel's "We Didn't Start the Fire" as part of the lesson plan!
My buddy Kyle always says that
Rush
is the greatest Cold War band. He's probably right, they haven't put out a
good album
since the Berlin Wall crumbled.
And now the links...
HammLinks: Around The Web Today
I mean come on... What I want to know is, did it really depict a rape scene??? Something's shady going on over here me thinks...
Cut Medicaid... So we get rid of the Death Tax... Create More Dead People... Soylent Green is PEOPLE
Coming on the heels of the rumors that Van Halen will now NOT tour... I'm just glad that Professor Griff now has something to do. I always felt he wasn't given enough to do.
Imagine you're the judge deciding who to give these kids to. K-Fed or Britney. Who knew K-Fed would rehabilitate himself to the point where people think HE should get the kids!
All I know is... if you lose to someone with one and a half legs... you're going to be pissed. I think this will cause some GREAT drama. Think they'll use Beatles music???
Are these videos creepy??? Maybe... when you realize a live person is talking to puppet like they are real people.
All I want is MLB on Sirius, that way when I take my annual road trip, because I'm too afraid to fly anywhere, I can listen to the Phillies. The last two years, I checkedout games on 1210 all the way in INDIANA! And when will local radio stations get on the satellite train. An enterprising local radio station would do well by getting on satellite. Seriously. But what I really want to know is, how does this affect my chances of getting a show on satellite???
Well, this blows my theory that they would work together. I just hope they pick Vilsak as their running mate.
Lists, huh... So that's they way to get people's attention? Good thing I've been using bullet lists all over the place!
HammRadio.com's suggested On-Line listening Stations

Pows of the Day:


New End Original "Lukewarm" iPod
Better Than Ezra "Special" Car CD
Counting Crows "A Murder of One" iPod
***My Morning Jacket "One Big Holiday" iPod
*** POW OF THE DAY ***

My Daily Spot
I keep forgetting to put this new feature on the site as a blogroll somewhere. But I wanted to give you a peak into some of the links I check out daily/regulary. I call it "My Daily Spot".
My Daily Spot

General News

PORTALS

SEARCH
---
TAGS: