HammRadio Today: 2/20/2007 --
Fat Tuesday And All Dem Links
Last Modified

2/20/2007 11:10 PM

Story Summary

So many links... yet so little time. We go rapid fire with links about blogging, Bush, Tom Brady and more.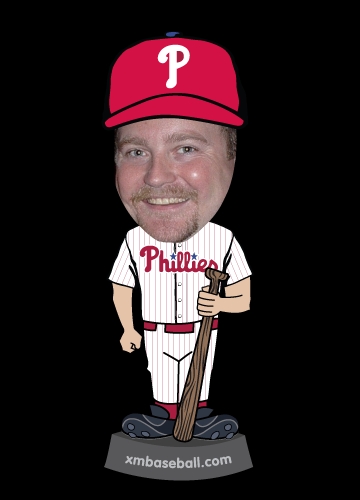 Well, we have links to tell you about today... and since it's Tuesday and it feels like a Monday, we're going rapid fire since we don't have jokes for all of them. Sometimes people might say I never have jokes for these links. And you might be right. You might be right. Thanks "PEOPLE". It makes me re-think this whole blogging thing, like Geeky Mom, who's concerned that what she blogs may follow her, like those on Edwards campaign.
It's a tough call whether or not to think you should still blog, when you know your opinions could offend a future employer, girlfriend, family member. For example, I like Ted Rall. He's way more left than I. But for the most part we both believe that George W. Bush is a liar.... WAIT A MINUTE!
In Canada they tax blank discs. But is the strategy paying off? Or is kind of like revealing your battle plan before you have one. See that Rall, I knew bush was lying about Iran! Thank God Will Bunch is on my side or this day would have been really bad!
Picking up habits from the ex? Man Jessica Pressler has this whole Sex and the City vibe still going. But she's kind of right about this. It's the only way to explain the enormous amounts of Indigo Girls music in my iTunes Library.
Has Michael Nutter won my vote??? Maybe... Nutter calls out Milton Street.
The Boy in the Box, a tragic story, and we'll never know who killed the boy. That picture is as eerie as the dead kid from stand By Me, Will Wheaton. Or was it River Phoneix?
Sometimes people make lists, just to make lists. We never do that here. Only because we're too lazy to check out bands like Peter, Bjorn and Jelly.
Sport Killing... Killing Bums for the Sport of it. Why does this remind me of those old 70s movies with a Jackie Earle Haley or Leif Garret where long hair type teenagers party in housing development construction sites. Although, I might be just thinking of the plot of a few CSI's.
Some people don't like change... So I guess Vista isn't for them.
The Oscars are coming... so we know some movies won't win that probably should There's been a long tradition. My mom would argue profusely that Brokeback Mountain should be on this list. I saw Crash, and I think she's right.
Brady's going to be a Hall Of Fame Dad, it seems. But shouldn't there be more gnashing of teeth about this? Is it racist that we aren't? You only hear jokes about NBA players and their baby's mamas. What about Brady? Shouldn't he be lumped in there? The Sports Guy has a column about vegas, and mentions none of this, figures.
Greg Doyel mentions Ryan Howard and HGH in the same breath again. If that guy and his chin pubes and I meet face to face... I will say nothing to him about it.
Whew And now, on to the links!
HammLinks: Around The Web Today
I'm not sure what was more surprising today, that Weis had Gastric ByPass Surgery or...
Seriously, I know that Magic Johnson is still around because he obviously has some deal with the devil. But how is Tommy Morrison fit enough to box at least 10 years after contracting HIV. And is there a 10 year rule on HIV, that allows you to compete in an obviously bloody sport? Is it that hard to get AIDS? And if it is? Doesn't that just feed the conspiracy theory that the AIDS epidemic in Africa is caused by the food sent by the proceeds of Live Aid. Okay I made up that last one.
But not until 2036... Who Hoo!!!!
It would have been helpful had you told us this 3 years ago!
That's okay... there was a good chance it wasn't going to be funny anyway.
When was the last time Wrestlemania was relevant? This sounds about right. Man it was that long ago???
HammRadio.com's suggested On-Line listening Stations

Pows of the Day:


Crowded House "Don't Dream It's Over" iPod
Posies "Ontario" iPod
The Levellers "One Way" iPod
Johnny Cougar "Taxi Dancer (original slowed down version)" iPod
*** POW OF THE DAY ***

My Daily Spot
I keep forgetting to put this new feature on the site as a blogroll somewhere. But I wanted to give you a peak into some of the links I check out daily/regulary. I call it "My Daily Spot".
My Daily Spot

General News

PORTALS

SEARCH
---
TAGS: