HammRadio Today: 12/24/2008 --
Best Christmas Songs EVER! Well as it stands here in 2008!
Last Modified

12/24/2008 3:01 PM

Story Summary

Did you want to know what the best Christmas songs ever were? Well these are my favorite this year. YOu know every year, new songs come out and old faves gather dust. Here's this year's list.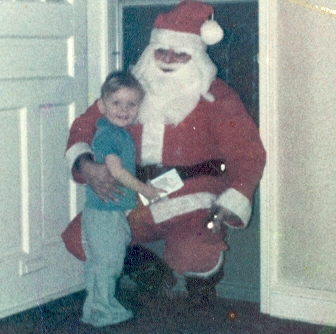 My favorite Christmas Songs in 2008. In video form! There is no order to this. I know I left out some of my favorite christmas songs/moments. There's no Charlie Brown Christmas songs. Comic bits from Cheech and Chong and Bob and Doug Mackenzie. And classics from Bing Crosby and Dean Martin and of course Mr. John Mellencamp are severely lacking. But you need 10 for a list right??? Well, here it is. 10. Okay, you know what. In honor of Rod Nougat. And Spinal Tap. We'll take it up to 11.


Bono and the gang can make any song their own. It feels like a U2 written song. Not unlike Christmas (Baby Please Come Home) who's Darlene Love seminal version is fantastic by the way. Yet U2 can make any song their own. You can download this song and new one from Elton John, The Killers and Neil Tennat (Pet Shop Boys) "Joseph, Better him than me"



The Pogues "Fairytale of New York"



A friend posted this to facebook. Immediately after listening to it on YouTube, I turned on Woxy.com's Holiday Mixer. And this song was on. I thought I was in a loop. Crazy!



The Pretenders "2000 Miles"



To me it's not Christmas until you hear this song. Chrissy Hynde, a punk rocker, belts out one of the greatest Christmas songs ever. It tops her version of "Have yourself a Merry Little Christmas". Which is hard ot do because that song is tremendous.


My buddy JW and his band the Successful Failures played this a few weeks ago at the Khyber. I love the rebellious nature of this song. I don't think you can really get the full effect of this song, unless it is heard live.






Song by Olivia Olson who has grown up very nice. Get yourself the Love Actually sountrack.




Of course George Michael and Wham's version is the classic. Without question. But the emo-branded quality of Jimmy Eat World kicks the song up a notch. I'm telling you, listen to this song over an arena's sound system. It's a classic my friends.



I don't want to let my Jewish Friends out. They finally have a song of their own. Well there's actually like 3 versions of this song! [Part 1- the REAL original snl version] [Part 2] [Part 3] That's right THREE!!! Actually, there's probably variations on all of them. (e.g. Pauly Shore for Dinah Shore) But who's counting. My guess is that Sandler will end up writing 8 of them for all 8 nights.




This song is such a perfect Christmas song, that's what they called it. THEEEEE Christmas Song. There really is none other. Bing Crosby can have his White Christmas. But give me some Old King Cole.




Of course this song evokes memories of the old Rankin/Bass animation specials. Here's a video from that old Christmas special.




Fozzie Bear is the king on this song. It's a comic tour de farce.




Every year Ms. Love sings this song on David Letterman. It's a tradition. She kicks but. This year's version was no different. I already mentioned how I feel about U2's version, which I think is the first version I had heard. But there is NO match. NO match for Darlene Love's incredible voice. No one matches this performance.


HammLinks: Around The Web Today
HammRadio.com's suggested On-Line listening Stations

Pows of the Day:


*** POW OF THE DAY ***

My Daily Spot
I keep forgetting to put this new feature on the site as a blogroll somewhere. But I wanted to give you a peek into some of the links I check out daily/regulary. I call it "My Daily Spot".
My Daily Spot

General News

PORTALS

SEARCH
---
TAGS: