HammRadio Today: 9/8/2008 --
Looking Forward to the Sarah Palin Halloween Costumes
Last Modified

9/8/2008 6:25 PM

Story Summary

Halloween is coming. And You need a costume. Here are step by step instructions for your very own Sarah Palin Halloween Costume!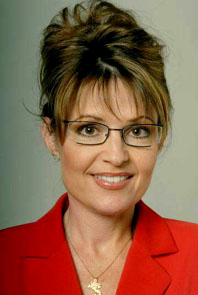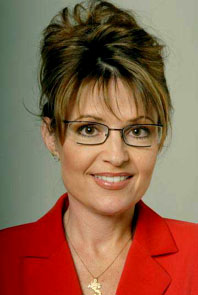 Well, there is a Palin Bounce. But democrats haven't done a great job at attacking her. Mostly, because whenever they do, they get called sexist. And I know you are saying, "What's wrong with being sexy?"
And you are right. There's nothing wrong with being Sexy. That's why I'm looking forward to the Sarah Palin Halloween costumes. I mean why go to your halloween party as a sexy cat, sexy witch, sexy vampire, sexy school girl, sexy indian, sexy waitress, sexy nurse, sexy military girl, sexy stripper, sexy superhero, sexy porn star, sexy angel, or sexy devil? When you go as GOP nominee for Vice President.
Here's all you need what you need:
1 pair dark rimmed glasses
brunette wig or put your own brunette hair up in the back.
Professional pant suit
Lipstick
Rifle
The blood of a forest creature
The smug indifference at the ironic failure of Abstinence Education
Happy Halloween! And you all thought I was going to discuss the Eagles or the Phillies. HAH!
HammLinks: Around The Web Today
A few weeks ago as the Dental Surgeon was removing one of my dead teeth, destroyed by thousands of ounces of Coca-Cola, he explained how your mouth is the pathway to your health. Bad stuff goes in, bad stuff is going to happen. Now, if when I was a kid, I learned more about teeth than, "Be True to your Teeth or They will be False to You" I might have brushed my teeth more. Or not.
A museum dedicated to Chemistry. We already have museums dedicated to medical oddities and the fictional document known as the Constitution. Do we need one about Periodic Table? What's going to be the highlight, walking through a giant bunson burner?
If I had a girlfriend, I'd be hitting at least 2 or 3 of these spots next week. [make reservations] I'll be lucky to hit one. But my friend Colleen asked me my recommendations, here's an unscientific listing:

1. Brasserie Perrier 2. Le Castagne 3. Ristorante Panaroma 4. Mercato 5. Estia 6. Branzino 7. Cafe Spice 8. Fork 9. Alma De Cuba 10. Tequllia's Hon Mention: Ava (I know the owner), Bridget Foy's, Spasso

Here is my wish list, places I actually have never eaten at:

1. Amada (Spanish taps) 2. Devon (seafood) 3. Lolita (Mexican) 4. Palace at the Ben (Indian) 5. Susanna Foo (chinese) 6. Tinto 7. Xochitil (Mexican) 8. XIX

I'm in a wedding next week, it's cost me about 150 bucks for tux. another 300 or so for a hotel room plus gas. And whatever my gift will be. If I wasn't IN the wedding, I might save half of that. Guys have it good.
HammRadio.com's suggested On-Line listening Stations

Pows of the Day:


Catherine Wheel "Crank" Indie 103.1
Pixies "Gigantic" Indie 103.1
The Verve "Love Is Noise" Indie 103.1
REM "What's the Frequency Kenneth" Indie 103.1
Yeah Yeah Yeahs "Maps" Indie 103.1
Coldplay "Viva La Vida" Indie 103.1
Bloc Party "Banquet" Indie 103.1
Psychedelic Furs "Pretty In Pink" Indie 103.1
*** POW OF THE DAY ***

My Daily Spot
I keep forgetting to put this new feature on the site as a blogroll somewhere. But I wanted to give you a peek into some of the links I check out daily/regulary. I call it "My Daily Spot".
My Daily Spot

General News

PORTALS

SEARCH
---
TAGS: