HammRadio Today: 10/9/2008 --
Mad Dog Picks the Dodgers, So Does Everyone Else
Last Modified

10/9/2008 5:41 PM

Story Summary

The Stock Market continues to crash and The Phillies begin a 7 game playoff series with The Los Angeles Manny Ramirez. Every media type is picking the Dodgers in 5. Here at hammradio, we say Phillies in 7.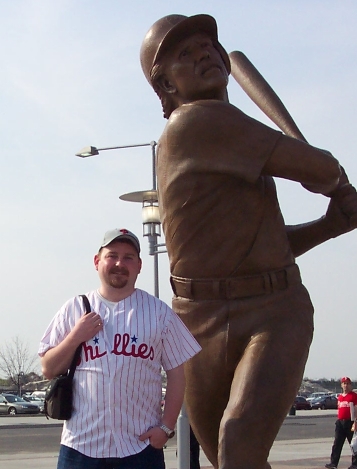 So while the DOW drops below 9000 and makes you long for the halcyon days of 1993, The entire Major Media community save for a few rebels, have picked the Dodgers to win in 5 games. Sometimes 6. Vegas makes the Phillies a favorite, but who's dumb enough to bet on baseball anyway.
Here's what the Mad Dog, thinks. I'm not sure who the Mad Dog is, but New York fans cried when he left to go to Sirius. I'm not sure how fellas with speech impediments get millions of dollars from Mel Karmazin (I hope he wasn't paid in SiriusXM stock which is worth 40 cents.), but I'm not going to complain, because my stammer should get me a nice deal on Cunny 102 on Sirius XM someday.
That was good information. I will remember that as I sit in my seats tonight at Citizens Bank Park. Will there be twittering??? Maybe. Just maybe. Phillies in 7 Follow along at Beerleaguer. Here's a Gary Matthews 1983 Topps card for luck.
HammLinks: Around The Web Today
I'd be more scared, if my 401K wasn't wrapped up in Rainbow Mutual Funds and Unicorn Bonds.
Because it's easier to run against a "terrorist lover" like Barack HUSSEIN Osama than it is to talk about REAL fucking issues.
HammRadio.com's suggested On-Line listening Stations

Pows of the Day:


*** POW OF THE DAY ***

My Daily Spot
I keep forgetting to put this new feature on the site as a blogroll somewhere. But I wanted to give you a peek into some of the links I check out daily/regulary. I call it "My Daily Spot".
My Daily Spot

General News

PORTALS

SEARCH
---
TAGS: