HammRadio Today: 7/3/2008 --
Links before the 4th!
Last Modified

7/3/2008 4:08 PM

Story Summary

I know a picture of Kristin Chenoweth doesn't seem patriotic. But it guy my flag pole to stand to attention. Ohhhhhhhh~!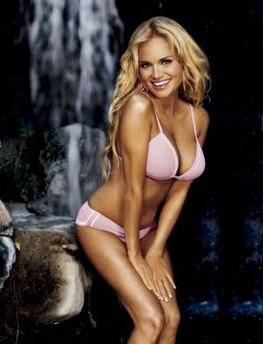 Getting ready for the holiday weekend. Here are some links to get you through the weekend.
HammLinks: Around The Web Today
It's the World Pac Man record!! Meanwhile, play an on-line version of Pac Man!
Liberal Guilt is what some Neo Con websites called it. He's probably a little right.
I mean I guess I'm supposed to know what this is. But I have no idea what it is. Is this anything like the old Microsoft Binder?? Or the Microsoft Briefcase??? Note to Self: Someone should list out old programs that aren't being used anymore and where you can find the replacements. BTW, don't want to spend 400 bucks for Office? Why not pay for a subscription.
Is the web just a serious of links? Or is it an application server???
HammRadio.com's suggested On-Line listening Stations

Pows of the Day:


Coldplay "Viva La Vida" Indie 103.1
Hole " *** POW OF THE DAY ***

My Daily Spot
I keep forgetting to put this new feature on the site as a blogroll somewhere. But I wanted to give you a peek into some of the links I check out daily/regulary. I call it "My Daily Spot".
My Daily Spot

General News

PORTALS

SEARCH
---
TAGS: