HammRadio Today: 6/19/2008 --
Mad Real World, Netflix Hates Children
Last Modified

6/19/2008 6:20 PM

Story Summary

Four people get shot at a craps game and all I can think about is the Chappelle show. And the lovely Amy Garber. And of course, Tyree and Lysol. Not so much Tron.http://tech.slashdot.org/article.pl?sid=08/06/19/0337233&from=rss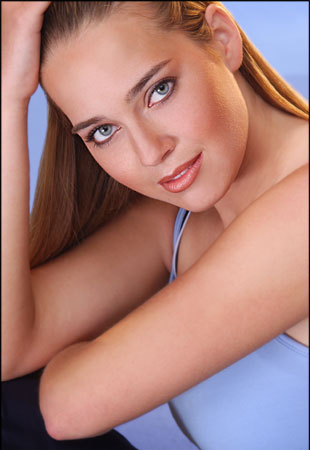 4 people are shot at a Craps game and all I can think about is the Chappelle Show. I just hope Tron, Lysol, and Tyree are okay. And Katie too. My friends were more concerned about Ashy Larry.
What ever happened to Amy garber? Amy, if you are still out there, I'm single. And Lysol can watch, any time.
Netflix Hates Children
Not sure if you use this feature on Netflix, but one of the coolest features on Netflix was it's profiles feature. Yesterday they sent an email that it was going away.
The "nerds" at slashdot are up in arms. This nerd is as well. I keep two profiles not for a girlfriend or wife or the kids. I keep two profiles, one for movies and one for tv shows. That way if I haven't finished a movie or tv show I can not halt the next show. For POWER users of the service, this has to be a raw deal.
I'm unsure what the "costs" are involved to manage multiple profiles, but it seems to me, for those that want to manage separate "profiles" they will have to pay for a second account. And since this primarily affects families who want to keep separate profiles to prevent Dad's Foreign Film obsession from interfering with the latest Miley Cyrus DVDs, Shame on Netflix. You are nominees for A$$-Hole of the Week.
Full Disclosure: I am a Netflix affiliate and 8 video a month customer.
HammLinks: Around The Web Today
My buddy Kyle likes this one better.
Okay, it's really the Queens of the Stone Age guy. Watch out for NSFW language, here as Kilborn wants to go "Guy Code" on this kids ass. What is with guys who want to act tough, yet at the exact same time, promise Sodomy. I don't get ity.
Patriots. Red Sox. Celtics. Great. I understand it has been 23 years since the last time the Celtics won a championship. And I understand there can be Celtics fans who are only casual Sox or Pats fans. In my case, I don't think I would be as happy for a Flyers or Sixers championship as I would be for the Eagles or the Phillies. That said, can we have a moratorium on Boston? Thank you. We're sick of you. Enough already. This isn't jealousy. Okay, maybe it is. But we are all sick of you. And we're sick of you too Bill Simmons. Not your Dad so much. He's okay. But we're done with you, Sports Guy.
Well, I guess the Soda Shoppe is going to be full tomorrow night. Oh... wait... I heard Gloucester, MA stopped kids from going to the malls too. NOW look what happened.
That'll keep the Terrorists at bay. Hey Lou Dobbs, we should build a fence around this girls house.
they are still good "friends" and "good guys". Shenanigans!
Coming Soon, John Wayne Bobbit's Penis! As soon as we can find Lorena to chop it off for us.
This is the panic that occurs on the off day. The Los Angeles Angles of Anaheim formerly known as the California Angels are in town this weekend.
HammRadio.com's suggested On-Line listening Stations

Pows of the Day:


*** POW OF THE DAY ***

My Daily Spot
I keep forgetting to put this new feature on the site as a blogroll somewhere. But I wanted to give you a peek into some of the links I check out daily/regulary. I call it "My Daily Spot".
My Daily Spot

General News

PORTALS

SEARCH
---
TAGS: