Phillies Notes: Lieberthal to Retire As Phillie in June
Last Modified

4/29/2008 12:27 PM

Story Summary

Former 2 time all-star catcher, Mike Lieberthal will retire as a Philadephia Phillie in June. He was the 6th catcher ever to record 30 HRs and bat 300.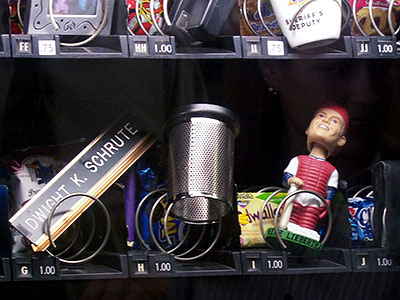 Former 2 time all-star catcher, Mike Lieberthal will retire as a Philadephia Phillie in June. The last Phillie to have this honor was Doug Glanville.
He's one of the few (6th) catchers EVER to hit 30 Homers and hit .300 in the same season. His career stats weren't too shabby, either.
Unfortunately, Lieberthal will always be associated with losing in this town. He played in EVERY season between Division championships. A stunning achievement.
Major injuries plagued Lieberthal through his career, a guy who was slight of frame for a catcher.
Detractors called him a bad influence in the clubhouse, when the opposite was true. After every game win or lose he was always available to the media.
Lieberthal's love for the Phillies followed him AFTER he left which "became a running joke with members of the Dodgers last season, who routinely pointed out that Lieberthal had the Phillies game on in the clubhouse, and always followed their exploits."
Randy Wolf said that he followed the team from a "distance" while Lieby "tailgates".
When Lieberthal broke the record for most games EVER started at catcher by a Phillie they announced it before the game at a sparsely populated crowd. He received a modest cheer. I would have liked for them to have stopped the game when it was a official after 4 and a half. And had a brief ceremony. You can't have everything.
While this team was getting better and heading towards the playoffs, Lieberthal was part of the Beerleaguer Black Hole. That was a fair criticism. I only wonder with Lieberthal's decent OBP and low strikeout ratio, whether he would have taken advantage of the Batting 9th second leadoff man scenario.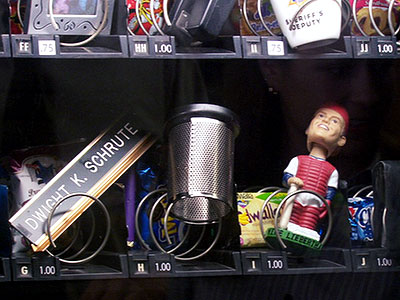 Lieberthal will always be a "could have been " for many in this town. But for a scrawny kid who took batting practice from his mother and built himself into a 2 time all-star and played the last HALF of his career in major pain, I'll have fond memories of the guy. Many others agree with me.
And he'll always be immortal as the Bobblehead on Dwight Schrute's desk.
Phillies Poker Chips
If there is any time to start gambling it's with this sweet Poker Set that just arrived. The deal here is pretty good to. 50 bucks. Other places are selling it for as high as 130 bucks.
---
---
---
TAGS: