9 Thoughts From the Game --
Phils Fall to Rockies 4-2
Last Modified

10/4/2007 1:03 PM

Story Summary

Well the Phillies bats fell to Jeff Francis. JEFF Freaking Francis!?! Hamels had one bad inning. Has the town given up?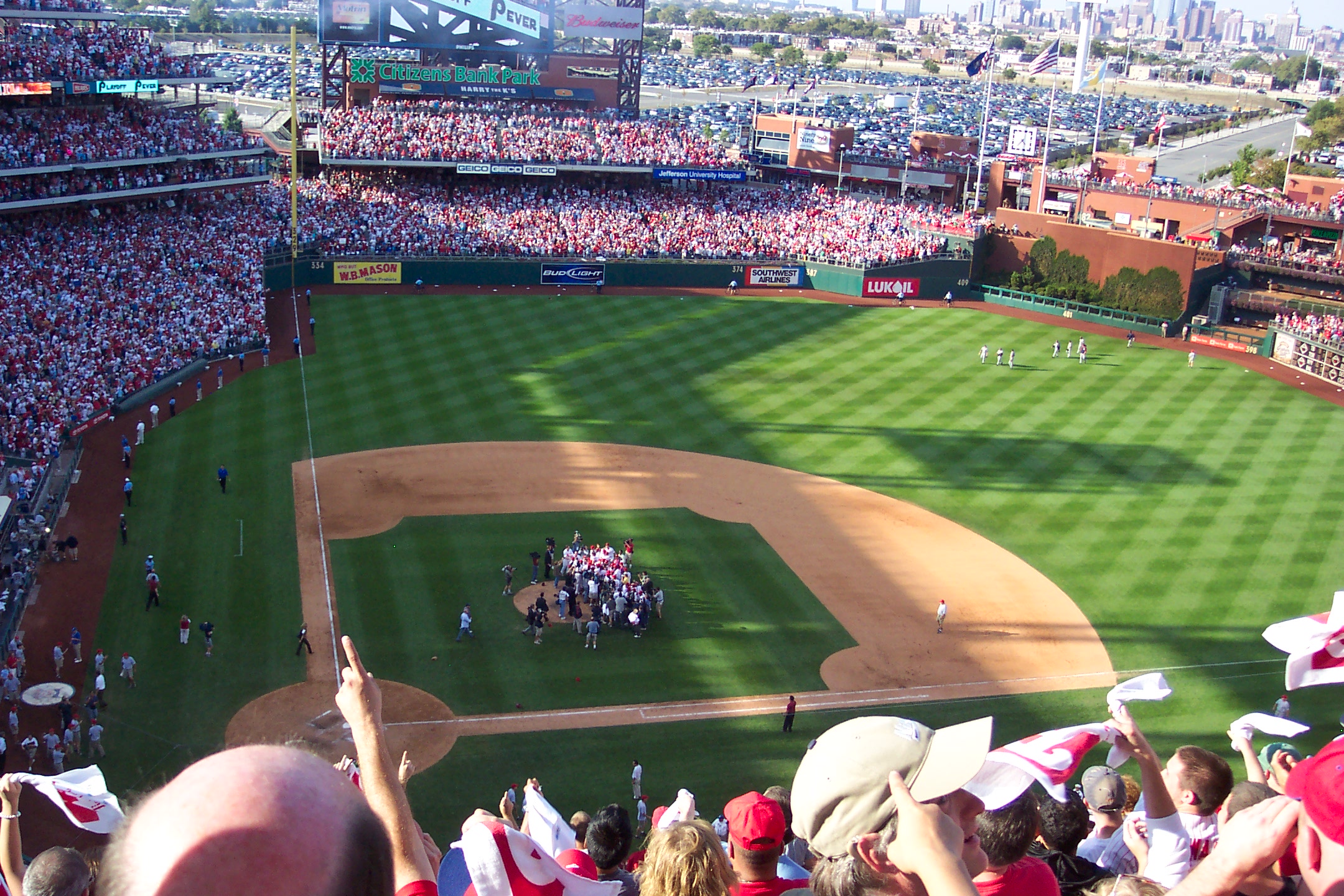 If you followed HammRadio as I twittered the game. You probably learned nothing from the game. Nothing at all. So let's get my 9 thoughts out of the way...
I was so unprepared for the game. I didn't bring a change of clothes and I brought a Phillies long-sleeve shirt with me. I love this shirt. Unfortunately, not for a hot day!

Had a beer and Primo's Turkey Hoagie before the game. I started to feel good about the game.
The energy in the stadium was electric, but I found it incredibly odd, that Dan Baker's introduction of the non-starters was INCREDIBLY FAST. Too Fast. Chris Coste's deserved chair was almost missed because he followed the GOOCH.
Hamels did his job in the first. He got it out without giving up any runs. The Phillies however countered with a goose egg of their own. 3 straight balls to JRoll started the inning. Then Francis strike out the side with 9 straight pitches. Reminiscent of Curt Schilling in 93.
Hamels couldn't find the strike zone and gave up 3 runs including walking in a run while the bases were loaded. The Crowd was officially out of the game.
It took a few innings for the Fans to get back in it. I couldn't because the guy sitting next to me had to describe every pitch. EVERY single PITCH. Everyone. Plus he kept calling Garry Matthews, Garry Maddox. It was a long day.
Aaron Rowand stepped up, hitting a solo shot to get the Phillies started. He's been there before and showed the way. Burrell hit a high pop-fly that somehow the fans WILLED out. Then Wes Helms came up and lined out. Shutting down the scoring for the Phillies. They never got close the rest of the game.
I had to leave the game early to go to class. The game was way to close to leave. Until Tom Gordon gave up a Homer to Matt Holliday. That sent me to the Subway.
Everyone has to step up Thursday. The top 4 of the line-up. Kendrick. The bullpen. Manuel. And the Fans... Let's Get After It.
Phillies Poker Chips
If there is any time to start gambling it's with this sweet Poker Set that just arrived. The deal here is pretty good to. 50 bucks. Other places are selling it for as high as 130 bucks.
---
---
---
TAGS: