Thoughts From the Game --
Phils drop second game, Sky is Falling
Last Modified

4/3/2008 9:07 AM

Story Summary

love coming back from to read Beerleaguer comments... Some of them are so miserable, it's maddening. Here are some thoughts from CBP.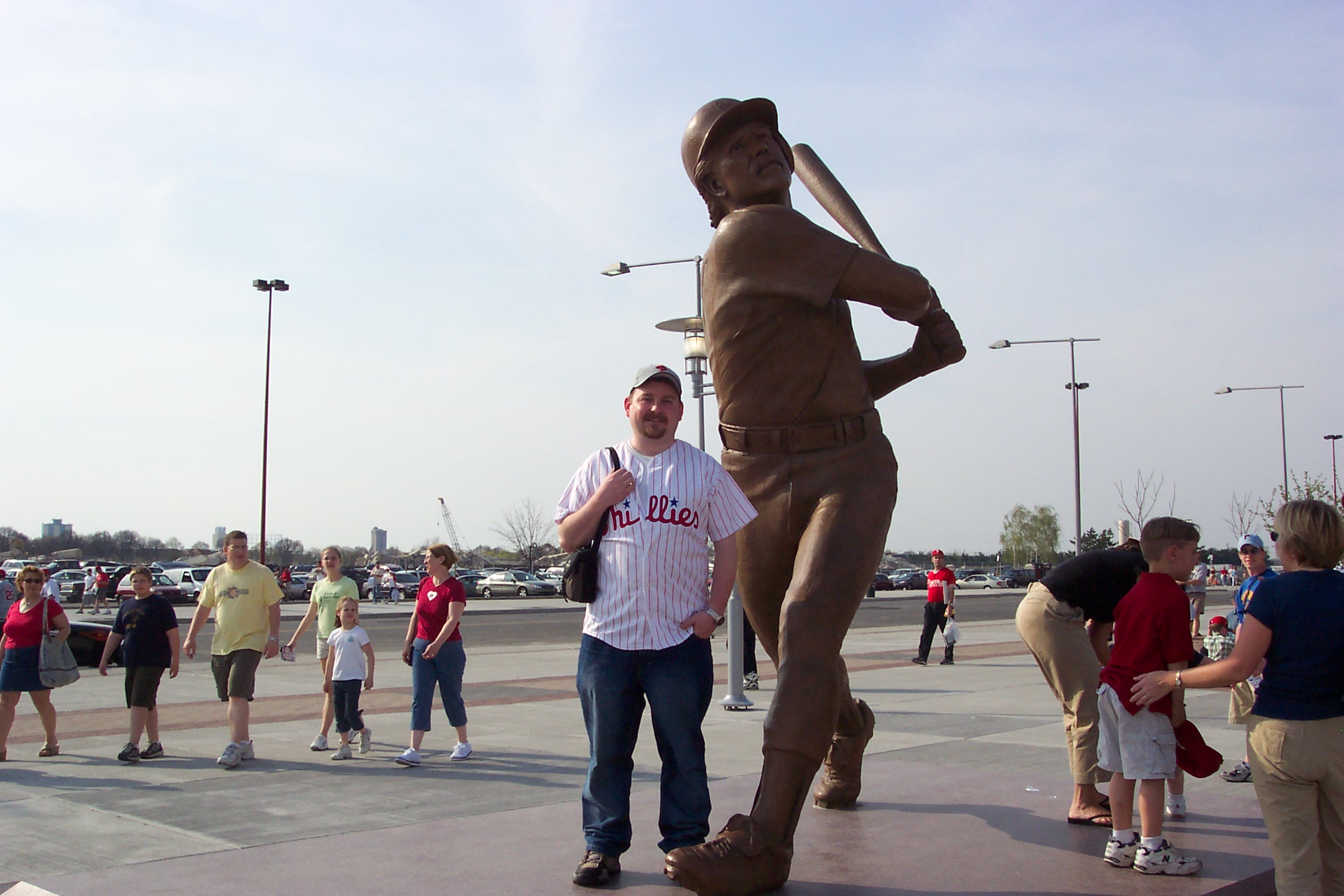 Thoughts from the game will appear when I go to the ballpark to watch a game.
I love coming back from to read Beerleaguer comments... Some of them are so miserable, it's maddening. The fact the Nats are 3-0 and the Phillies are 0-2 means ZERO. Absolutely nothing. Zero. I'd rather have a 1-6 First week in April than a 1-6 last week in September. It's a long season folks. Not one of the POOR starts caused the Phillies to lose the playoffs. Often it was a bad stretch in the middle of the season after climbing back to first place (in division or wild card) than a slip back that prevented a playoff run. If you miss the playoffs by 1 game. You can take any 2 games and say, I wish we had them back.
Here are some other thoughts from the game:
BAD LUCK --

Weitzel is correct, the Phillies hit into some bad luck. The wind was HORRENDOUS tonight. Besides Zimmerman's 3 run homer that was taken away... Ryan Howard's shot to left in the 1st was CRUSHED and just stayed up in the air, to become a weak flyball. Zimmerman's ACTUAL homer was wind aided, and barely made it out. It wasn't a "SHORT PORCH" job, it was wind aided.

COLE TRAIN --

Hamels really settled down after the poor first inning. By his 60th pitch, he had 2 to 1 Strike to ball ratio. A far cry from the start. He's still working on the CURVE ball. I don't know what it looked like on TV, but it looked like he had batters fooled. I was so excited every time that HOOK came.

THE WIND --

Both teams struggled with week fly balls and foul outs, because of the wind. On some occasions, the wind prevented other foul outs to occur. Since it affects both teams, it's not an excuse. But it is a reason.

DISCIPLINE --

Pat Burrell swung first pitch twice against Redding. He saw 5 pitches tonight. the 5th a hard smash to zimmerman who was able to turn the double play despite all the Speed on the basepaths (HOWARD and BURRELL).

LOST --

I agree with the other posters re:Victorino. He looks lost at the plate tonight. I'd like to see him dropped lower (or try for a bunt to get on.) Another meeting for Vic?

THE NINTH --

I didn't think Rollins was going to take his bat off his shoulder in the 9th. I suppose he was just trying to eat some pitches. Would have been nice to get a lead off baserunner to cause some pressure there. Once Rollins didn't get on, it looked like game over.

THE PEN --

Durbin looked good from my seats. I'll take that performance from him all year long. Romero just looks like a SOLID reliever. When he came in, everyone in the park knew it was inning over.

FLASH --

During the National Anthem, the first Phillie they showed was Gordon, you could feel the sounds of aborted boos. But the patriots in the crowd kept themselves from doing something stupid. Later during the Ask the Phillies Gordon was booed soundly. When Durbin came in, one guy in the row behind me said, "Whew, it's the WHITE Guy" as #45 was warming up at the same time.

THE CROWD --

Sellout crowd. 44986. A lot of empty seats, because of the cold. But they were ROWDY. Completely Rowdy. At one point in the 7th? there was an all out $1 dog toss in the 305/306 section. At the end of the game dogs littered the outfield as fans tossed their leftovers on to the field. Classy. There were a couple of New Fan Sections, one it looks like the Padilla Flotilla is now the Romeros Sombreros, I assume they just said, "Well we've got the hats?" And there was the Feliz Navidads, who wore santa hats and were very excited for Pedro.
Don't worry chicken littles. The sky is not falling. YET.
Phillies Poker Chips
If there is any time to start gambling it's with this sweet Poker Set that just arrived. The deal here is pretty good to. 50 bucks. Other places are selling it for as high as 130 bucks.
---
---
---
TAGS: