HammRadio Today: 4/24/2007 --
I'm Lazy and My Mom won't read my blog
Last Modified

4/24/2007 7:59 PM

Story Summary

How do you get more readers, when your own mother doesn't read your blog? Granted my material is a little edgy for my mom. And she doesn't find me funny at all. So... there's that.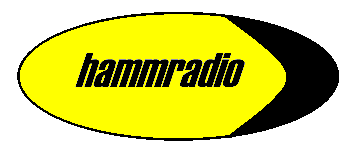 For some people, only their mom reads their blog. For others, its their ex-girlfriends. Or it's just people looking for Pudding Pops. My biggest problem, is not that I have too many blogs. "Shouldn't you have just one?". Yes, in theory.
Anyway, the biggest problem of hammradio.com, is that I don't post every day on the day these links occurs. Why? Mostly because I'm lazy. And because my Mom is not reading my blog.
HammLinks: Around The Web Today
So does the 2 time loser, going to try a third time? Or is he just trying to get the HammRadio.com vote again???
But at least he gets to hang out with Jessica Lynch.
That would bring me to tears normally. Than I would feel completely guilty, when I read about Jamie Moyer's camp. And I literally cried.
are no longer lovable... Also, the sports gal is catty. It makes you long for a TMQ. Oh wait... here's the Tuesday Morning Quarterback Mocking the Draft
Next thing you are going to tell me that Colbert Parodies are legal and not copyright infringements!
And have two completely different opinions. How are their still people who honestly believe that the president is doing a good job. A job well enough to wear a medal?
That may make it difficult for women to join the old boys club. This might too: "Why I remain a virgin."
I guess that's just to prove that it's people that kill people.
HammRadio.com's suggested On-Line listening Stations

Pows of the Day:


The Replacements "Alex Chilton" Indie 103.1
Weezer "Sweater Song (Come Undone)" Indie 103.1
Silversun Pickups "Lazy Eye" Indie 103.1
*** POW OF THE DAY ***

My Daily Spot
I keep forgetting to put this new feature on the site as a blogroll somewhere. But I wanted to give you a peak into some of the links I check out daily/regulary. I call it "My Daily Spot".
My Daily Spot

General News

PORTALS

SEARCH
---
TAGS: