HammRadio Today: 4/18/2007 --
Not a Good Day
Last Modified

4/18/2007 8:38 PM

Story Summary

It hasn't been a very good day. Phillies lost to the Mets last night, Manuel blows up, and the VT Tragedy Hangs over us. Fortunately, today is another day.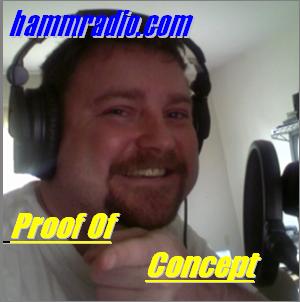 It hasn't been a very good day. The Manager of the Phillies gets into it with Howard Eskin after an 8-1 Phillies loss. And of course we are still reeling over the shootings at Virginia Tech. But I'm glad to hear we are getting some good stories coming out of this tragedy.
So in an effort to make your life better, here is some tips, to improve your day to day life.
HammLinks: Around the World Today
First here is what Simmons would say if a player of his was unhappy:

"Thanks to everyone for coming today. I just wanted to quickly address (unhappy superstar making max money)'s comments today. Here's my response: F--- you. I should be the one complaining, not you -- you wanted to be paid like a franchise player when you're clearly not. More than anything else, that's why we suck. Hell will freeze over before I send you to a better team. Repeat: Hell will freeze over. You're stuck here. End of press conference."

And Here is what the Sports Guy says about Andre Iguodala and what the Philly fans might be thinking:

38. Andre Iguodala An e-mail from Andrew from Malibu, Calif., last night: "I'm curious where you'd put Iguodala on your list. On the one hand, he played great this year and provided us with some optimism about the Sixers' future. On the other hand, he helped kill any chances we had in the lottery."

Tankapalooza 2007 ... it's FANNNNNNNNNNN-tastic!

Makes you really hate Canadians don't you?

So we're going to help. Here is some help making Video Podcasts, if you have a MAC, or the Pinnacle Studio Box

Here are some products that might help you too! First if you are MAC owner, Here's iLife. But if you won a PC, I've been using this for video podcasting, it's the Pinnacle Studio MovieBox I havent' used the Green Screen... YET!
HammRadio.com's suggested On-Line listening Stations

Pows of the Day:


Psychedelic Furs "Pretty in Pink" Indie 103.1
Snow Patrol "Hands Open" Indie 103.1
Police "So Lonely" Indie 103.1
L7 "Pretend We're Dead" Indie 103.1
Social D "I was Wrong" Indie 103.1
*** POW OF THE DAY ***

My Daily Spot
I keep forgetting to put this new feature on the site as a blogroll somewhere. But I wanted to give you a peak into some of the links I check out daily/regulary. I call it "My Daily Spot".
My Daily Spot

General News

PORTALS

SEARCH
---
TAGS: