HammRadio Today: 3/30/2007 --
It's Friday And These are links.
Last Modified

3/30/2007 6:16 PM

Story Summary

Will Rudy be our next president. Can you really harness energy from your gassy uncle? And do you need separate places to hang your coat and store your mail.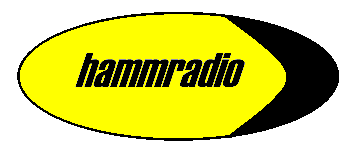 What a great day. It's Friday. The Phillies will be playing at Citizens Bank Park. Opening Day is Monday. THe NCAA Final Four will be resolved this weekend. Wrestlemania is upon us!!! You can't beat it!
And since it's Friday, there are two things I can't live with out. The Sports Guy and the Pop Candy Mailbag.
Oh yeah, April Fool's Day falls on Sunday. Here's a couple of the most famous April Fool's Hoaxes of all Time.
HammLinks: Around The Web Today
The only solution... Breast Feeding. It's a great solution. Not unlike harnessing gas from your uncle for propulsion purposes.
Since the biggest even in Pro Wrestling is coming this weekend... you might want to brush up on your history.
See that our soldiers are welcomed with cheers and applause for saving a women from being evicted. Why should tell us about the fact the women was then killed by those same people who tried take her home. And what's the American Soldier attitude:

"What can you do?" his first sergeant said to him. "It's their problem. This is their country, and they need to work it out among themselves. There's nothing we can do about it."

Bring these guys home.
I have one... It's called the Living Room.
This is the kind of story that got conservatives bent all out of shape about Hillary Clinton.
HammRadio.com's suggested On-Line listening Stations

Pows of the Day:


*** POW OF THE DAY ***

My Daily Spot
I keep forgetting to put this new feature on the site as a blogroll somewhere. But I wanted to give you a peak into some of the links I check out daily/regulary. I call it "My Daily Spot".
My Daily Spot

General News

PORTALS

SEARCH
---
TAGS: