HammRadio Today: 3/26/2007 --
Post Office needs quick cash...
Last Modified

3/26/2007 8:44 PM

Story Summary

So the Post Office looks like they need some quick cash. What do they do? Create the Forever stamp. Next thing you are going to tell me they are going to sell Star Wars stamps.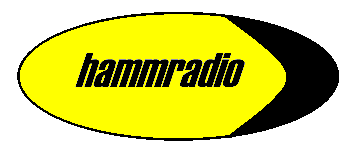 Okay.. so your the Post Office...You need Cash REAL quick... What do you do? You create this "FOREVER" stamp. Which YOU know that in that first month... millions of people will be purchasing thousands of these stamps. THOUSANDS!
My buddy Kyle rings in...
[11:36] Kyle: All I'm saying is that Kevin Costner better stil be honoring that stamp in 2016
HammLinks: Around The Web Today
But it was migrants. Go figure.
Do I need a 22 inch monitor? Absolutely not. But I really want it all the same. I think it will improve the HammRadio.com redesign for sure. And certainly will help me keep track of stories on the Podcast. Well, if it's a purchase for the Podcast I have to buy it right?
The best part? This link to a Rocky remix on YouTube. Would have worked better for me, if I didn't think this guy was making up a character.
Now can we get the Israelis and Palestianians to share power?
Usually, Apple is on the cutting edge of pop culture. But using a hockey reference? Who's watching it these days?
High School talent shows are so much better these days. All those Super Mario and Mike Tyson Punch Out recreations and now this. At my high school, it was usually three Mathletes versus the Football team in Scrabble.
He's so old school...
Nothing like apologizing to prostitiutes and then using a euphemism ("Comfort Women") that makes it sound like you weren't really apologizing at all. Japan's PM is a nominee for A$$-Hole of the week. Congrats.
So is this a record? I mean so he ran every day. But is it a record? I mean you can't run across the ocean?
HammRadio.com's suggested On-Line listening Stations

Pows of the Day:


The Smiths "Panic" (that Hang the DJ song...) Indie 103.1
Modest Mouse "Dashboard" Indie 103.1
Snow Patrol "Hands Open" Indie 103.1
***Teddybears "Punkrocker" Indie 103.1 AND Alt Nation -- Sirius
The Clash "London Calling" First Wave -- Sirius
Psychadelic Furs "Love My Way" First Wave -- Sirius
Howard Jones "No One Is To Blame" First Wave -- Sirius
Live "Pain Lies on the Riverside" Lithium -- Sirius
Smashing Pumpkins "Rocket" Lithium -- Sirius
*** POW OF THE DAY ***

My Daily Spot
I keep forgetting to put this new feature on the site as a blogroll somewhere. But I wanted to give you a peak into some of the links I check out daily/regulary. I call it "My Daily Spot".
My Daily Spot

General News

PORTALS

SEARCH
---
TAGS: