HammRadio Today: 3/16/2007 --
Just the Links
Last Modified

3/16/2007 9:56 PM

Story Summary

So I was late last night watching political intrigue thrillers. So we're just going to ramble while I hunt down some Nazi and Commie spies.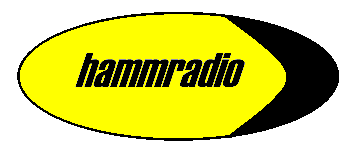 It's Friday... It's before St. Patrick's Day... So let's ramble on with some links...
All I know is, if we saw more pictures of Valerie Plame, we might have been more interested in this. She's... well... Plame and Simple. My buddy Kyle says, "Her identity would have been safe with me." Me too!
John Cusack is one of my heroes. Okay heroes is not a good word. But I like him. But asking Hilary Duff to break free from her Teen Pop Star image to play a teen pop star.
Did you ever want an imdb for Music Videos? No? um.... okay... well here's one. I suppose getting actors and actresses in here would be too difficult. I was hoping to find the actress who appeared in the Blues Traveler's "Run Around" video. Or perhaps the 3rd Ho from the Left in the "Mo Money Mo Problems"
I know I may not look like I should go on a diet. But at least this isn't a diet we've heard of before.
Memphis Rifle Team? Or Starship Troopers 3??? You decide.
HammLinks: Around The Web Today
I liked it, but I think I liked Notorious better. Watched both last night. And now I'm ready to hunt down Nazi's and Communists.
HammRadio.com's suggested On-Line listening Stations

Pows of the Day:


*** POW OF THE DAY ***

My Daily Spot
I keep forgetting to put this new feature on the site as a blogroll somewhere. But I wanted to give you a peak into some of the links I check out daily/regulary. I call it "My Daily Spot".
My Daily Spot

General News

PORTALS

SEARCH
---
TAGS: