HammRadio Today: 4/16/2007 --
France Warned US about HiJackings BEFORE 9/11
Last Modified

4/16/2007 9:01 PM

Story Summary

The CIA was warned by the French. Yes, those same French folks who didn't let us use their air space and then we changed the name of our beloved French Fries to Freedom Potato Sticks.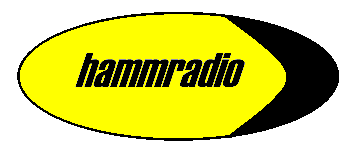 The CIA was warned by the French. Yes, those same French folks who didn't let us use their air space and then we changed the name of our beloved French Fries to Freedom Potato Sticks.
One of the standard responses to any story that claims the US was warned about hijackings, the administration response is always goes like this: "Yeah, but they didn't tell us it was going to be 4 planes. 2 from Boston. 2 from New York. and that they would then use the planes as missiles and fly these planes into buildings. If we knew they were going to do that, that would be so much different. Maybe we would have prevented this." And in this story that's the party line (well the line from the French officials):
"They never told us that so how could we prepare for that. At the time, Lorenzi said, officials had heard echoes only about a standard hijacking — they had no idea al-Qaida planned to slam planes into buildings, let alone the World Trade Center and the Pentagon."
BUT all they needed to know was that these guys were going to FUCKING HiJack the plane. who gives a fuck what they planned on doing with it afterwards. They could have flown everyone to Cuba to get some Mojitos on the beach. Stop the Hijacking... that's all you needed to fucking do. I'm sure that Rush, Hannity, O'Reilly will blame the French for this one. That they should have known better.
You have to remember that a plane hijack (in January 2001) did not have the same significance as it did after Sept. 11. At the time, it implied forcing a plane to land at an airport and undertaking negotiations," said Pierre-Antoine Lorenzi.
And finally when Bush says that the terrorists hate our Freedom. It might be good to remind them what the rich folk in Dubai are building.
HammLinks: Around The Web Today
This guy is like a real life Jar Jar Binks.
Here are my top 5 suggested Richard Gere Effigies:

From Officer and a Gentleman, dress whites...
As Billy Flynn in Chicago
You can't leave out King David Gere.
And finally, Richard Gere as Dr T.

Freind, we're keeping an eye on you.
Also found this interview with Bill Watterson, creator of Calvin and Hobbes, where he laments not pursuing merchandising:

Nick Samoyedny • Tarrytown, NY

Q: What led you to resist merchandising Calvin and Hobbes?

A: For starters, I clearly miscalculated how popular it would be to show Calvin urinating on a Ford logo. . . . Actually, I wasn't against all merchandising when I started the strip, but each product I considered seemed to violate the spirit of the strip, contradict its message, and take me away from the work I loved. If my syndicate had let it go at that, the decision would have taken maybe 30 seconds of my life.

I've studied this hard. And now I realized that it might not be so useless after all. Considering it is used as a tie breaker in the Scene It.
More links on technology, here we are reminded that MySpace is not the Web. It's not even GEOCITIES! But I like the line it might become TRIPOD. And Microsoft v. Google over on-line advertising. Wait a minute, I thought the DOT.COM bubble burst told us that on-line advertising is not how you make money on the internets??? You know like if I were to write an APP that would sync my libraries across iTunes and Windows Media Player.

I don't listen or watch Imus' show regularly. Has he at any point glorified selling crack cocaine to black women? Has he celebrated black men shooting each other randomly? Has he suggested in any way that it's cool to be a baby-daddy rather than a husband and a parent? Does he tell his listeners that they're suckers for pursuing education and that they're selling out their race if they do?

Whitlock's column from today: This Fight is over money.
I like to make sure that I put my very best face forward on the internet. When you google Mike Cunningham, you really know what you are getting from me. On second thought...
And oh yeah... the Brady Bunch too!
Hey Gonzo, guess who's an A$$-Hole Nominee. Oh wait... let me be more precise... ass-hole
HammRadio.com's suggested On-Line listening Stations

Pows of the Day:


Pavement "Haircut" Indie 103.1
Justin Timberlake "Sexyback" iPod
John Mellencamp "What If I Came Knocking" iPod
*** POW OF THE DAY ***

My Daily Spot
I keep forgetting to put this new feature on the site as a blogroll somewhere. But I wanted to give you a peak into some of the links I check out daily/regulary. I call it "My Daily Spot".
My Daily Spot

General News

PORTALS

SEARCH
---
TAGS: