HammRadio Today: 4/4/2007 --
Sometimes Burning a Flag... is just Burning a Flag
Last Modified

4/4/2007 6:31 PM

Story Summary

Flag burning is wrong, but it shouldn't be illegal if its a form of protest. If it's an act of vandalism. Well that's a different story.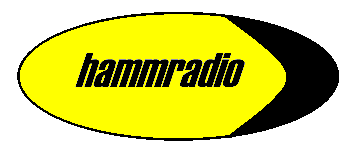 I think Flag Burning is a wrong. But I do believe that burning the American Flag in protest, is protected speech under the First Amendment. This case, however, is not a free speech issue, but clearly a destructive, violent act. You are not demonstrating at 3am. You are causing destruction.
HammLinks: Around The Web Today
Yeah... I can too... it's called REMEMBERING... But seriously, this is kind of scary... and cool... and scary again.
I'm not sure if this is going to solve my problems, but it makes more sense than adding a second router and running cable.
HammRadio.com's suggested On-Line listening Stations

Pows of the Day:


Kaiser Chiefs "Ruby" Indie 103.1
*** POW OF THE DAY ***

My Daily Spot
I keep forgetting to put this new feature on the site as a blogroll somewhere. But I wanted to give you a peak into some of the links I check out daily/regulary. I call it "My Daily Spot".
My Daily Spot

General News

PORTALS

SEARCH
---
TAGS: