HammRadio Today: 12/18/2006 --
DICK (cheney?) IN A BOX
Last Modified

12/19/2006 1:33 AM

Story Summary

SNL scores with another Digital Short with Andy Samberg... He's the king of Digital Shorts. Are we in the Andy Samberg era??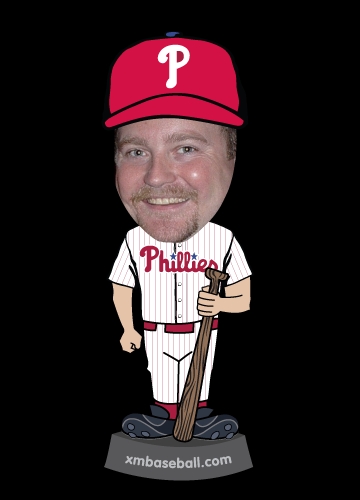 Just when you thought it was safe to write off Saturday Night Live, they kick it up a notch. Ladies and Gentlemen... D**K in a BOX!!. [WARNING: Rough Language on this clip NSFW]. Here is a safe version. Although some might think this was better when it was done by Three Times One Minus One.
Are we now in the Andy Samberg era?? We just might be... All I know is, I want to give Kristen Wiig a D**K in a Box for Christmas... She's F***ing hot... oooh oooh ooh.
HammLinks: Around The Web Today
What is outthere... my guess a lot of animated gifs and comic sans fonts...
Is it just me??? Or the pictures that were in prospectives ever this good in the early nineties. All I remember were bulky sweaters and bad perms.
Some athletes get a pass... Especially that Bret Fahvrepleh. I blame Ben Stiller. Or perhaps John Madden.
Sometimes I forget what it's like to work hourly like this.... Believe me... it ain't going to kill anyone's business.
Seriously... he has to be the best running back ever right? He certainly is the greatest fantasy back ever... surpassing Marshall Faulk, for damn sure.
Okay.. okay.. die at the hands of people with guns... but if you read this and tell me that these kids would have been killed with knives or some other weapon all the same... YOU ARE DEAD WRONG.
Smarmy blogger... or the invasive paparazzi. This is like lawyers versus tax collectors.
Look just because a Nerd gives something value doesn't meant it has value... If I sell a guy a rock I found in my backyard for a million dollars... doesn't mean that all these rocks are worth a million dollars... Or wait are they???
If you ask me... I think Brady just realized Moynahan is 36... I mean... He's Tom Brady for crying out loud!

Well this might have been a stupid joke...


[16:00] Number2: cheating at a new level
[16:00] Number2: the x and y levels
[16:01] Cunny: sounds like a birth defect to me
[16:01] Cunny: she shouldn't be penile-ized for that
[16:01] Number2: LOL


HammRadio.com's suggested On-Line listening Stations

Pows of the Day:


*** POW OF THE DAY ***

My Daily Spot
I keep forgetting to put this new feature on the site as a blogroll somewhere. But I wanted to give you a peak into some of the links I check out daily/regulary. I call it "My Daily Spot".
My Daily Spot

General News

PORTALS

SEARCH
---
TAGS: