HammRadio Today: 12/8/2006 --
Why the Internet And Bananas ruin relationships
Last Modified

12/8/2006 8:49 PM

Story Summary

Relationship advice on a Friday? When else would we give it??? I don't know maybe 6 days later when this finally gets posted. Yeah, that's about right.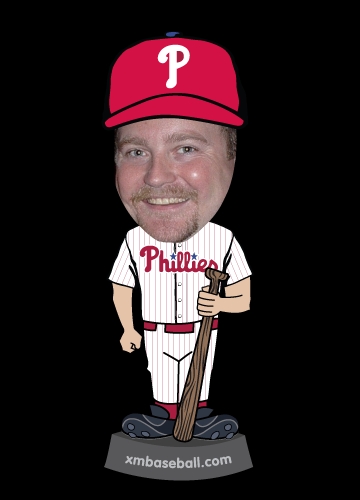 Sometimes it's important to remember something when having relationships with women.
Your girlfriend, fiancee, wife has had sex with other people before you.
The guy in the cube next to you. Probably wants to have sex with her.
Women can be friends with men. Men can't be friends with women.
Based on hours of internet research, I can safely say, that 75% of all American women are on the internet naked or unclothed in some fashion. The other 25% have yet to be uploaded.
And finally, don't let your girlfriend simulate oral sex on any fruit on videotape.
Watch the boyfriend stare at his girlfriend in shock, awe and wonder...
It's great, at first he's stares with surprise that she was able to get it down her throat... THEN he progresses to the "Hey, my girlfriend is amazing, I can't wait to get her to try this with me."... Then to the ultimately reality, the sudden realization that his girlfriend's talent was practiced on a conquest... who was extremely large... And that conquest...was not him...
HammLinks: Around The Web Today
If you dont' know the facts of the case... or think you DO. Here they are: FACTS.
How much does this guy hate Threepio?
Just hearing the sounds of the games gets me all nostalgic.
Actually, he was further than first reported (1 mile from a lodge with food) instead of the actual seven miles. But if your family is about to die... you have to do something right?
The Phillies are winners? Really?
I suppose she thinks he's some sort of Superhero Dog or something.
Whitney answers all your urgent pop related questions, you know like where can you get that t-shirt you saw on Gilmore Girls.
Who's leads the NFL Power poll with a quarter of the season left?
HammRadio.com's suggested On-Line listening Stations

Pows of the Day:


*** POW OF THE DAY ***

My Daily Spot
I keep forgetting to put this new feature on the site as a blogroll somewhere. But I wanted to give you a peak into some of the links I check out daily/regulary. I call it "My Daily Spot".
My Daily Spot

General News

PORTALS

SEARCH
---
TAGS: