HammRadio Today: 12/5/2006 --
I Need to Find That Sword
Last Modified

12/5/2006 11:23 PM

Story Summary

What's my new fascination on television? Heroes. It's becoming my favorite television on television right now. But what am I going to do when 24 comes back???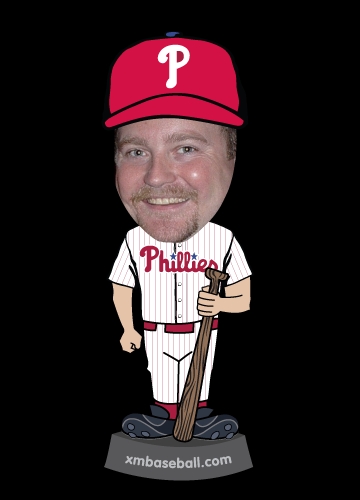 What's my new fascination on television? Heroes. It's becoming my favorite television on television right now. Truly it has! If you haven't checked it out yet, do so. If you are a fan, each week at Pop Candy there's a discussion for some of the fanatics of the show. If you want a recap of the latest show check this out. Heroes doesn't return until January 21, 2007. But you can catch up on reruns on the SciFi channel. It comes on Friday nights before during the SciFi block of Heroes, Doctor Who (Also a weekly standard, beginning to really like this new Doctor) and Battlestar Galactica. I'm starting to watch this on DVD. Hopefully I can get through Seasons 1 through 2.5 soon. I've been so POOR with my Netflix queue. So poor.
HammLinks: Around The Web Today
Here's a quick guide to Public Address Announcing.
In 1988. I'm glad Johnson has finally gotten around to telling us the REAL story.
An indie Green Screen challenge... Nerdtastic!
The keyword is RACE.
Okay, so your car gets stolen. D'Oh. It's Found! Who Hoo!! It's Been Towed. Umkay... It will cost you $150 to get it back. D'Oh! WTF!
Is it really just poor tackling? or just that they aren't good enough.
Also, the comedian comments on the Michael Richard's controversy.
Very Bad Man. How does someone ignore an immigration hearing??? And what happened to marrying an illegal immigrant and they are automatically in the country. Didn't this work on What's Happening???
What are the Christian Fascists going to burn now??? memory cards??? Have someone print out an ebook and burn that???
Look I don't trust this at all. Microwave Popcorn has been around for over 60 years and we still can't seem to get that right!
You can enter this contest... but warning you only have a few days left!
Eagles Win... so it's okay to read this one! Actually, the worst part of reading this is everyweek there's a science story that scares the hell out of me.
HammRadio.com's suggested On-Line listening Stations

Pows of the Day:


None Today.
*** POW OF THE DAY ***

My Daily Spot
I keep forgetting to put this new feature on the site as a blogroll somewhere. But I wanted to give you a peak into some of the links I check out daily/regulary. I call it "My Daily Spot".
My Daily Spot

General News

PORTALS

SEARCH
---
TAGS: