HammRadio Today: 10/18/2005
Last Modified

10/18/2005 6:45 PM

Story Summary

Don't pitch yet, I have to get my camera to take a picture of my grandson looking at the final out. Look at him he is so cute, uh what just happened?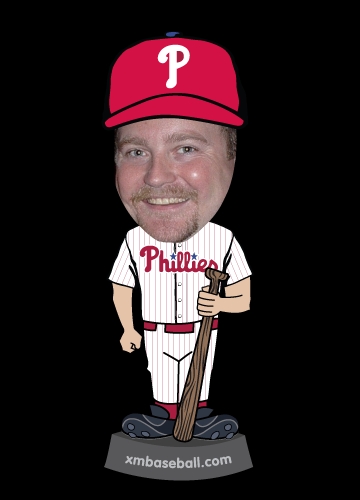 Curse of the Bushbino
Everyone was on their feet. The noise in the building generated its own electricity. So much so, I imagine the former owners of Enron, the Houston based company, would have tried to resell it to California. On the mound Brad Lidge, "Lights Out" they call him, ready to shut down another batter to put away the game. But more importantly, he was about to send his team to the World Series for the first time in team history. These were no longer the Colt 45s. These were the Houston Astros. National League Champion Houston Astros.
You could erase 1980. You could erase 1986. You could erase 2004. 2001 gone... 1997 through 1999 gone. All of that would be distant memories with one pitch. Then Barbara Bush decided it was time to root through her bag to look for something. What the hell was she looking for? Tension is running high. She found it. It was a camera. Is that a Disposable? I can't tell. She turns to her right to take a picture of: who? family members? Why isn't she looking at the game? What is King George the First doing? Is he screaming at her to put the camera down? Basehit, Eckstein. What was she thinking?!?
And there you have it. One woman... call it curse of the BushBino. Call it whatever you like. But it was Barbara Bush's fault that the Astros lost last night. Not Lidge. Feel better Houston? Yeah, I didn't think so.
---
TAGS: