HammRadio Today: 10/17/2005
Last Modified

10/18/2005 2:18 AM

Story Summary

So Oregon has WiFi and Philly struggles with it. And by Cesar Cedeno, I will have sports on my Podcasts.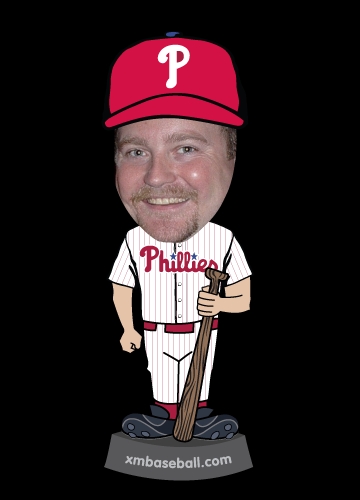 HammRadio and Sports Podcastic
It seems some people have a problem with my podcasts including talk of sports. But I want to tell you all this... The Proof of Concept is an extension of HammRadio.com. HammRadio.com is an extension of me, Mike Cunningham. I'm a sports fan. It plays a significant role in my life. Many of my joys and to be honest most of my sorrows can be found in sports, especially Philadelphia Sports.
Sure, here on HammRadio.com you can clearly skip over Sports content. And move on to something else. But it's going to be on here. And for sure, I've thought about doing a sports only Podcast. But at this time it's not happening. And sports are NOT going away on the Proof of Concept. So there...
Said the person who found Charles Rocket, 56, who was found with his neck cut. It seems, it was Rocket all along.
I love history. It was my favorite subject.
Do you even care?
THere isn't an angrier bunch of people than nerds with grudges. Not even the Neo-Nazi's in Toledo.
Why can't we have it in Philly. That's all I'm saying.
Any arguments about Number 1. Step to the side. Check out the other 9 and begin arguing. I don't have time for anyone who would argue with number one.
What a weekend, baseball playoffs and USC-Notre Dame and Penn State-Michigan with buzzer beaters. You can't get better than that. Any shots at Elmer BeFuddled.
iTunes, Windows Media Player, WinAmp, Real Player. Which Media Player do you use???
The Sports Guy explains why USC football consumes LA. And why Matt Leinert can get any girl he wants.

Pows of the Day:


Eels "Novacaine For the Soul" Woxy.Com
Berlin "Voices Carry" Woxy.com Vintage
Sponge "Plowed" Woxy.com Vintage
R.E.M. "Orange Crush" Woxy.com Vintage
Pixies "Monkey Goes To Heaven" Woxy.com Vintage
Live "Operation Spirit" Woxy.com Vintage
Afghan Whigs "You My Flower" Woxy.com Vintage
Toad The Wet Sprocket "Hold Her Down" Woxy.com Vintage
Black 47 "Funky Ceili" Woxy.com Vintage
Matthew Sweet "Divine Intervention" Woxy.com Vintage
Pearl Jam "Not For You" Woxy.com Vintage

---
TAGS: