Useless? Playoff Tickets In Hand
Last Modified

9/30/2005 3:56 PM

Story Summary

So on Monday, my mailbox was filled with Playoff tickets for the Philadelphia Baseball team. I'm just wondering what the would go for on ebay?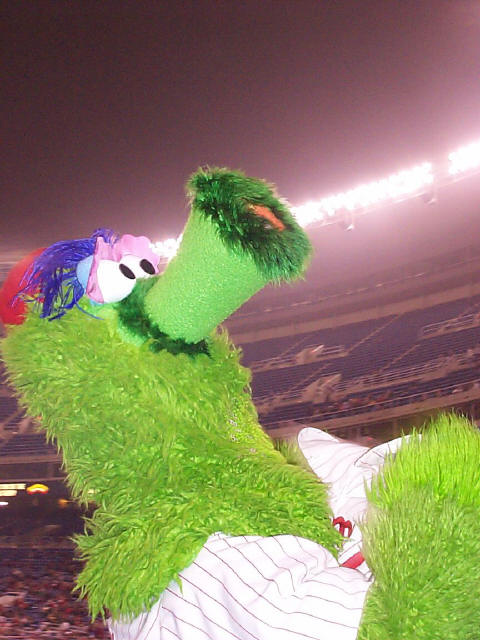 There are 3 games left and the Phillies magic number is 6. What's that you say? Impossible? Well, considering that the Houston Astros, who have 3 games with Chicago at home, have a magic number of just 2. Yes two. That means 2 wins and they are in. 1 win and 1 Philly Loss and they are in. 2 Phillies losses then they are in. Not good prospects for the Phillies. But I do have playoff tickets.
Here's how the tickets break out. These are all outfield seats
(see seating chart):
Division Game 3
SEC 204 Row 8 Seats 14-17

LCS Game 1
SEC 104 Row 12 Seats 16-19

LCS Game 3
SEC 242 Row 10 Seats 1-4

WS Game 5
SEC 143 Row 17 Seats 13-16

Is it time to give up and look to next year? I don't know, perhaps. Bill Conlin has an idea of what to look for as far as the roster is concerned next year. Next Year's team must include an infield with Ryan Howard, Chase Utley, and J-Roll. Keeping Jim Thome would be a mistake. And perhaps you could get more value than he is worth if you pick up MORE of his 14 Million Dollar contract. Although, Conlin still believes you can have an outfield of Howard (LF), Abreu (CF), Burrell (RF). That would be very interesting.
Second Baseman
Chase Utley has hit 26 home runs and 101 RBI. The last Phillies second baseman to have comparable numbers? Juan Samuel with 28 HR and 100 RBI in 1987. Sammy was destined for greatness. And within 2 years he was traded for Lenny Dykstra. I gotta feeling Chase is here to stay.
---
TAGS: