Make or Break tonight for Phillies tonight
Last Modified

9/7/2005 7:18 PM

Story Summary

The Phillies face a MUST WIN situation tonight against the Astros. Who has been the Phillies Best hitter in the last 30 days?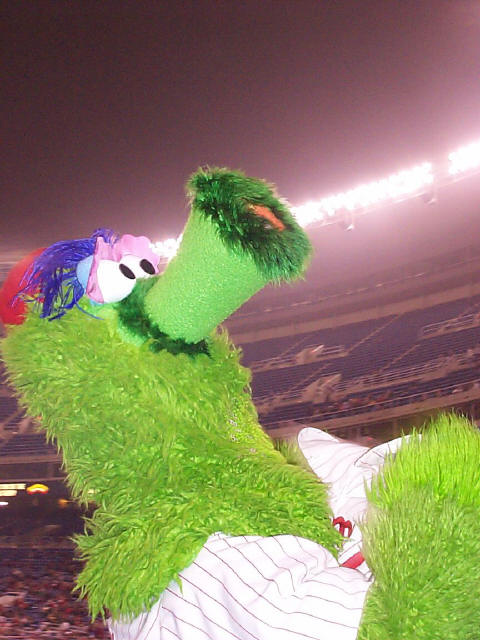 You hate to say that one game early in September is a must win, but tonight the Phillies must win against Brendan Backe. The Phils lucked out that Clemens is missing a start. Otherwise, the Phightins would be in danger of losing their 12th straight game to the Astros. Although, the way they have been playing is enough.
Home' Field Advantage
The Phillies are in the middle of an important 10 game homestand where fan attendance is critical to give them advantage of their opponents. But after losing the first 2 games of the Houston series, I'm afraid the Phillies are on their own for the road trip. Losing 4 in a row in September, after having the Wild Card Lead as LATE as September 6 is inexcusable. Now with their backs to the wall before the Braves come to town, the Phillies need a win just to stay afloat. A loss, could make for a cavernous Citizens Bank Park for the Brave Series. Had the Phillies won 2 out of the last 4, you could have had a packed Cit for a Brave series that could have determined not just the Wild Card, but also the NL EAST!
Gotta Make It Happen
A baserunning blunder by Jimmy Rollins or as the Balls, Sticks and Stuff wants to call him The ShortStop Who Will Remain Nameless, cost the Phils the Wild Card spot. A sure double or possible triple ended up being a Single, while the Phillies failed to play small ball. Sure Lofton bunted Rollins over. But why not let Rollins steal? Then have Lofton bunt to get him over to Third? Attack? Make things happen? Your manager has no bench skills that's why.
Lieby is the Best Phils Hitter
Right now in the last 30 days, the Phillies Best hitter has been Mike Lieberthal batting .355 in the last month. Yup. Enough Said
HammLinks: Phillies Blogs
Philadelphia is home to the finest blogging in the nation, you can see that over at PhillyFuture.org But the Phillies have a loyal blogging fan base. Get to know these guys. If you see a blog that should be here, e-mail me at PhillySportsHQ at hammradio.com. If you are an owner of this blog, feel free to link to HammRadio.com or coming soon, PhillySportsHQ.com
---
TAGS: