HammRadio Today: 08/30/2005
Last Modified

8/31/2005 2:24 AM

Story Summary

The Hurricane's wake has been devastating. Can New Orleans rebuild? Or will they just resort to Plan B and move the whole town?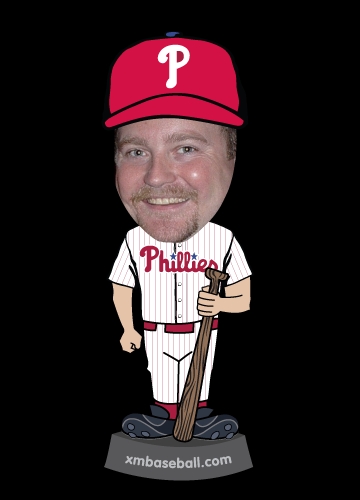 NOLA Under Water
Looting, shooting, and fires. All that as waters continue to flow into New Orleans. Earlier today, I read articles saying the Bourbon Street wasn't hit too hard. But that was before the flood waters came in. And now it has gotten worse. I have visited New Orleans 3 times, and once earlier this year. And I spent a lot of time getting drunk on Hurricanes at Pat O'Briens. Alanis, now that's Ironic.
Can you imagine not being able to return to your home for a month? That's what it is looking like for these folks. An entire city, ravaged by Mother Nature. Recently, we marked the anniversaries of Hiroshima and Nagasaki. Certainly, this disaster has not reached the scope of that devastation brought about by human hands. But those cities did rebuild. And New Orleans will rebuild. I'll be waiting and praying for you.
"We're not even dealing with dead bodies," Nagin said. "They're just pushing them on the side."
It seems this article was written before the Levee broke.
He writes an NFL column filled with rants about the NBA!
Do you believe in miracles? Do you ??? (see below)
You can be sure that when I wrote down "Anything is possible in a world of dreams", I made sure I posted it on the internet so everyone can find it. Okay, actually, I wrote it down years ago and put it on masking tape and applied to the typewriter I used in high school. Then I carried it around on a piece of scrap paper in my wallet. Seriously, I posted the quote to ONE web-site and it has taken over the internet. You can see it here. And here. Although, last one doesn't know who I am.
Should have been a nominee for A$$-Hole of the week for Last week, if I had read about this last week. But calling Cindy Sheehan a phony and then lying about it, is just plain low. I also love how Limbaugh attacks the hippies and their HALCYON days. I wonder if he calls the pre-McNabb era the same thing?

Pows of the Day


The Replacements "I'll Be You"
Afghan Whigs "Mr. Superlove"
Barenaked Ladies "Stomach v. Heart"
Bob Mould "It's Too Late"
Midnight Oil "King of the Mountain"
Billy Idol "White Wedding"
Did you ever hear the line, that he's so far RIGHT that he's LEFT? Well you can definitely say that about these folks. A church group is PROTESTING the war in IRAQ, because IRAQ supports gays. It begs the question, does Iraq have better gay rights than America? Because these people are pissed. You gotta love when the Fringe Right start getting out there. Wonder what Limbaugh has to say about that?
Do you Believe in Miracles?
The revelation that perhaps the most famous call in sports broadcast history, was merely a re-tread, has shaken me to the bone. According to a note sent into the Sports Guy, Al Michaels used that famous line to describe a home run for Duane Kuiper. Kuiper just hit ONE home run in his entire career.
I don't think I can take another revelation like this.
I mean what if we found out that Pedro had gotten into a fight weeks earlier with Judd over the Peanut Butter?
What if Alanis Morrissette wrote "You Oughta Know" about John Stamos instead of Dave Coulier?
What if the Bret Hart/Shawn Michaels, Montreal Screwjob, was really an elaborate work by Vince and Bret?
What if we find out that the Cadaver's tendon that Curt Schilling's surgery was tested on, was actually transplated onto Schill, and said Cadaver was found to have tested positive for the Clear?
Okay, that was a reach... but I'm shattered...
---
TAGS: