HammRadio Today: 08/25/2005
Last Modified

8/26/2005 1:50 AM

Story Summary

Beverly D'Angelo loses her MILF status. I'm not even sure she could be considered a GRILF. No wonder Pacino dumped her.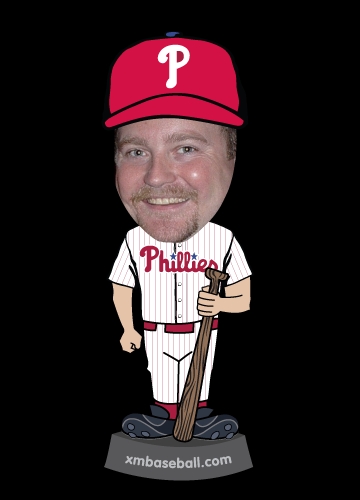 Another Scary Entourage Appearance

I just finished watching National Lampoon's Entourage, and there is Beverly D'Angelo, one of the Top 10 MILFs of the 80s. She was right up there with Meredith Baxter Birney. But then HBO's Entourage treated us to another jarring guest star appearance, as D'Angelo played a Hollywood Agent. If Ralph Macchio's appearance was bad enough, D'Angelo's takes the cake. Literally make up was caked on her face to form some sort of clay facsimile of her face. Perhaps it was the fat sucked out of young guatamalen children. I don't know. But she looked terrible. This was as bad as Farrah Fawcett's most recent Letterman appearance. Pictures of which I can't find.
No need to answer the Mailbag. Let the letters speak for themselves.
It's hard to be this funny all the time. The Onion does it. The Daily Show does it. HammRadio.com does it.
Speaking of the Daily Show. It's nice to see someone finally make it big after appearing on the show. Who's Craig Kilborn?
Whitlock on
Whitlock makes some interesting points on College's failure to educate black athletes. And raises an even greater issue that perhaps SEPARATE is not only EQUAL, but BETTER, by saying Black Athletes are better off going to Black universities?
I was watching Trent Lott on the Daily Show this week, and he discussed how much he worked with Clinton. Why does the EXTREME right hate Clinton much? Because he was so much in the Center, that they couldn't call him a Liberal like Jimmy Carter and it pissed them off. You know what would piss them off more? Hillary for President. Oh man... I'll vote for that. But I might prefer a Gore-Clinton ticket. Al Gore-Hillary Clinton ticket. What do you think?
Man has any man who lost a testicle had this many battles with the French? Maybe Hitler.
The Marlins organization are nominees for A$$-Hole of the week for this one. Some might argue that Brad Penny is an A-hole for not paying up the bet. But the kid has to understand, a bet is a bet.

Pows of the Day


Afghan Whigs "What Jail Is Like"
Dada "Dorina"
Midnight Oil "Feeding Frenzy"
Sparta "While Oceana Sleeps"
Indigo Girls "Joking"
Siouxsie and the Banshees "Kiss them for me"
The Breeders "Happiness is a Warm Gun"
Sugar "Believe What you are saying"
Cyndi Lauper "She Bop"
Scritti Politti "Perfect Way"

---
TAGS: