HammRadio Today: 08/04/2005
Last Modified

8/5/2005 1:59 AM

Story Summary

Another Sports Guy NBA column. How to vote for the Philly Sports Hall of Fame. And Robert Blakes great idea on how to kill someone.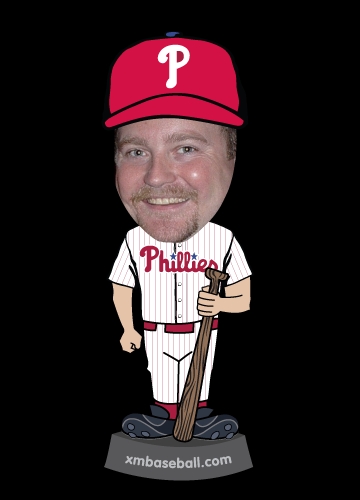 HammLinks: Around The Web Today
Enter in Article Text
It's not just soldiers who die in Iraq. Sometimes you forget with Fox News and this supposed Liberal Media bias, how important a FREE PRESS can be. Let's just hope our corporate culture doesn't create a system, where shutting a journalist up becomes deadly.
Funny she didn't testify to this during the criminal proceedings. I wonder why she would wait until there were proceedings on civil grounds. Is she a liar or not? But I tell you this, Blake this plot, much better than the Bakely plot that's for sure. Way to go with the Fatal Vision type plot. I mean Helter Skelter. I mean Fatal Vision. I mean....
You know with all the chants of Larry, Larry, you kind of forget what kind of guy he is.
Nominate your favorite Philly Sports Legend this weekend at Citizens Bank Park. Here's a couple of suggestions. John McAdams and Bob Vetrone.
Find your job routine? Unstimulating? Boring, Rote? It just seems that is more profitable to do so.
Simmons salvages an NBA column with great quotes from ANCHORMAN. Here's where you can search for the Big Foot Line he was talking about.
Everything you wanted to know about the 83 Phillies. Okay not everything. But alot. Okay, maybe not a lot. But enough. Right?

Pows of the Day


Dinosaur Jr. -- "Feel The Pain"
Echobelly -- "King of the Kerb"
James -- "Say Something"

---
TAGS: