HammRadio Today: 8/6/2009 --
John Hughes and My Legacy
Last Modified

8/6/2009 6:58 PM

Story Summary

Sometimes your legacy is writing Vacation or Directing the Breakfast Club. Sometimes its winning an Oscar for On the waterfront. Mine is for Pudding Pops.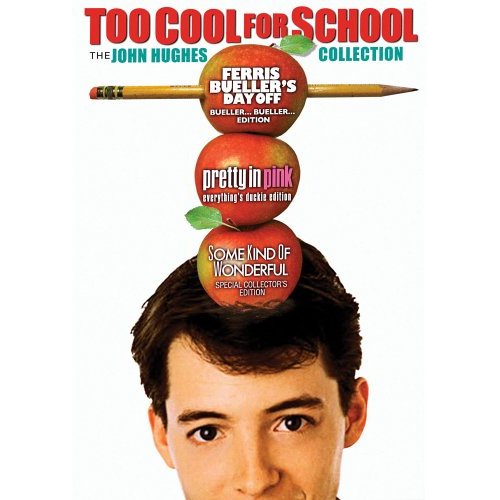 Contact Mike Cunningham at Mike (at) HammRadio.com
I'm not sure what my legacy will be. All I know is that something like 98% of people who come to hammradio.com have searched for Jell-O Pudding Pops. So maybe that's my legacy. All I know is that if I wrote a movie as wonderful as On the Waterfront, I'd like to get my proper due.
Unfortunately, for Budd Schulberg, the defining writer/director of the decade of the 1980's, John Hughes, passed away today of a heart attack at 59 years old. Hughes legacy is felt from famous twitterers like @ThatKevinSmith
The flag's at half-mast in Shermer, Illinois: John Hughes, the man who spoke for geeks way before anyone else did.
or from
Alyssa_Milano
RIP John Hughes & thanks for making my teen years bearable.
Last night, I was putting together a bookcase for my DVD collection. The first DVDs I put in the case just happened to be the Two Cool For School Collection which features my favorite John Hughes movie, Ferris Bueller's Day Off. But you need to have in your DVD case movies that weren't his most famous like Uncle Buck and Planes, Trains and Automobiles, that showed Hughes could write heart-warming funny stories about kids and adults and not just teens. Probably his greatest financial success was Home Alone. And that's probably what did him in as a Director, because that led him to the career killer Jim Belushi and Curly Sue (who looks like this now). Ugh.
My legacy might be for trying unsuccessfully to bring back Jell-O Pudding Pops. I'd aspire to have a legacy like John Hughes. But I'll take Budd Schulberg, to be honest.
HammLinks: Around The Web Today
After this and the guy who shot up the gym near Pittsburgh, I think I'll sit on the couch some more and watch P90X commercials.
It seems it's all the rage. And not unlike the guys in this stories, when I've played it, we made up the rules as we went along. We also destroyed the game making it completely unusable.
The loss of Johnson might resonate a little louder than we all thought. They don't make them like they used to.
Here the Daily Show looks at the "Big Dog" as he triumphantly returns with two reporters who were arrestred in North Korea. That's just how he rolls. When you need two hot asian chicks brought back to America, who do you call? Now that Keith Carradine is dead, it's only Bill Clinton.
As my buddy Jeff says, it defeats the purpose, because you need to see hot chicks dance naked on a pole to make listening to this shitty music palatable. Okay, I'm paraphrasing there. obviously.
HammRadio.com's suggested On-Line listening Stations

Pows of the Day:


*** POW OF THE DAY ***

---
TAGS: