HammRadio Today: 5/29/2007 --
Trying to Make You Laugh
Last Modified

5/29/2007 6:36 PM

Story Summary

Overheard on Indie 103.1, Comedian Harlan Williams asks, "are Rhinoceros just fat white trash unicorns?" That made me laugh. Can I Make You Laugh?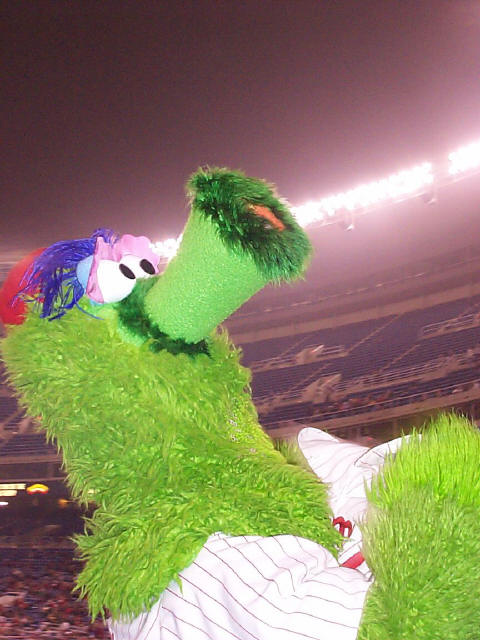 Overheard on Indie 103.1, Comedian Harlan Williams asks, "are Rhinoceroses just fat white trash unicorns?" That made me laugh. So it got me thinking. If Harlan Williams can make me laugh. Who's next? Carrotop? Dane Cook? Those guys from Yes Dear? And if those guys can make me laugh is there any reason to go on trying to make you laugh?
Whatever, we'll answer that question some other time. Now here are links:
HammLinks: Around The Web Today
No father should ever be forced to ask themselves that question. None.
And both... gone too soon... They are the perfect example of the Philly Curse if you want to believe in one. The "What Could Have been" curse.
That with the Information Superhighway... advertisers will turn to the stars themselves to advance their brand. rather than the networks themselves.
It's really indicative of our poor ownership, that a John Smoltz will never pitch here. Want to know why Tom Glavine didn't sign here folks??? This is it. It also could be because we have people like this running the day to day baseball.

This guy dies

... And yet Tank Johnson still lives. (I'm not suggesting TJ should not live. But it's just a strange world that he continues to disgrace the NFL while this guy passes.)
Here are some suggestions on how we can get there.
It seems in Philly it does. We should have more 3 day weekends. But the question needs to be asked? Was there more murders in Wildwood this weekend?
I'm so glad here's here to help. But then again I might be a part of some sort of groupthink to criticize his commentary.
Seriously? Well I guess it stands to reason that pigs are evolving like this because humans are their greatest predator. They will get bigger. So maybe we really need to hunt with assault weapons.
I mean... who goes to a strip club with their sister? I mean unless their sister works there I guess?

"It turns out one of the people in the group was Jay Jenkins or Young Jeezy. Evidently he was there with his sister and some friends."

I mean Elisabeth... yes... I mean Elisabeth Shue... Elisabeth.
These are some of things I think about at work. You know if you cared.
Than to snuff out the lives of your little children. If you are sad... well FUCK YOU. Leave the kids alone.
Whew... that passed a good 30 minutes reading that! Thank God I didn't read along as the chat was happening.
YOu might think this is a good idea... but my guess is it's going to be a bad ... bad... bad... idea.

"This will have serious political fallout, but at this point it's hard to tell how much," a government official told Reuters.

You think so doctor?
HammRadio.com's suggested On-Line listening Stations

Pows of the Day:


Social Distorition "I was Wrong" Indie 103.1
Kings of Leon "On Call" Indie 103.1
Silversun Pickups "Lazy Eye" Indie 103.1
Catherine Wheel "Crank" Indie 103.1
The Lemonheads "It's a Shame About Ray" Indie 103.1
*** POW OF THE DAY ***

My Daily Spot
I keep forgetting to put this new feature on the site as a blogroll somewhere. But I wanted to give you a peak into some of the links I check out daily/regulary. I call it "My Daily Spot".
My Daily Spot

General News

PORTALS

SEARCH
---
TAGS: