HammRadio Today: 5/14/2007 --
Philly Mayor Race And More Thoughts Driving to work
Last Modified

5/14/2007 7:26 PM

Story Summary

So I'm torn in this mayoral race over protecting my civil rights, voting for the smartest guy or the richest guy. But all I can think about is why Charlie Manuel can't handle a 12 pitcher bullpen.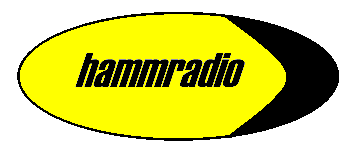 An interesting morning, on the eve of the Mayoral Election in Philadelphia. I was following a police officer west on Federal this morning. And I watched him pull over to check on a youthful looking African American kid, who was carrying a school bag and looked like he was on his way to school. The cop I guess was checking for truancy, checked his ID quickly and sent him on his way. The kid wasn't a Thug, in fact Urkel looked more thuggish. Is this what we're to expect when Nutter wins the nomination (And I think he will) and brings Philly Stop Or My Mom will Sue Your Azz for Frisking me? I post some more thoughts on this and the ever growing crime statistics at PhillyFuture. Either way, I'm tired of hearing these stories.
I drove down Broad Street and noticed that Philly Stagehands are for Chaka Fattah! That's good to know, they always have my vote.
Ran into Tom Knox this weekend. He has the same hair color as my mom. And my Mom said he's teeth are scary white. So I don't think my mom's voting for him. But my Dad is, "I'm voting for the rich white guy." Here at HammRadio.com we're torn. We'll reveal our endorsement tomorrow morning. Right now I'm torn between Nutter and Evans. But I always could vote for Knox. Don't think Brady or Fattah is getting my vote. No matter what those stagehands say!
Was listening to Stern this morning and Hanson were on. Yeah Hanson, do you realize it's been 10 years since MMM BOP!!??!! Not sure who they paid to get on the show. But there they were. And they covered the Doobie Brothers Long Train Running. And I gotta say it was pretty good...
If you want to know where I'll be this weekend? Well I'll be in Dayton, OH, where all my fans are gathering for Hamvention. Oh wait... that's for HAM RADIO operators. Not the operator of HammRadio.com. Always confusing.
HammLinks: Around The Web Today
Not becoming the next Clinton. Isn't this the kind of connections that the GOP had a problem with Billary?
Look, I know you want to hide your former job to your 2 year old daughter. But I think the metal pole in the basement and the allowance in a series of $1 bills is going to tip the girl off.
Brain Explodes.
I guess this is a nice story... I can't help but hear the Conservative slant that the Daily News/Inquirer were not supporting the troops by putting the weather of Auckland New Zealand in their paper. I like to know what the Kiwi's are up to! And in Baghdad... I'm pretty sure it's going to be damn hot. Here's the weather in Kabul.
I'm tired of getting spammed by female soldiers and their webcams.
I swear this pic looks like she's a tranny. A hot tranny. But a tranny nonetheless.
Man, could I use that 7.5 cent coin right now. I tell you this, I'm now paying 25 cents a can of coke. It's tremendous. I've also gained 20 pounds since working here. Coincidence??? I think not.
What are the greatest special effects films of all time??? #50 on the list? Darby O'Gill and the little people, which according to all reports is the first movie I saw in a movie theater. Watch 10 minutes and you decide what's wrong with me!

Darby O'Gill And The Little People [DVD](1959) DVD


Whimsical Disney fantasy about a cantankerous Irish storyteller who matches wits with the ancient magic of King Brian of the Leprechauns. A humorous, colorful, tune-filled tale, starring Albert Sharpe, Janet Munro and a young Sean Connery. Songs include "The Wishing Song" and "Pretty Irish Girl." 91 min. Standard; Soundtracks: English Dolby Digital mono, French Dolby Digital mono; Subtitles: Spanish, French; featurettes.

And Runaway Capitalism... hmmmm Well you can't be against both can you??? Unless you are for... SOCIALISM!!!!
HammRadio.com's suggested On-Line listening Stations

Pows of the Day:


Kings of Leon "On Call" Indie 103.1
Hanson "Long Train Running" Live heard on the Howard Stern show.Howard 101 -- Sirius
Kaiser Chiefs "Ruby" Indie 103.1
*** POW OF THE DAY ***

My Daily Spot
I keep forgetting to put this new feature on the site as a blogroll somewhere. But I wanted to give you a peak into some of the links I check out daily/regulary. I call it "My Daily Spot".
My Daily Spot

General News

PORTALS

SEARCH
---
TAGS: