Hey A.J. Feeley GOOD RIDDANCE
Last Modified

3/4/2004 9:17 AM

Story Summary

It seems A.J. had some problems with Philly fans. Adam Joshua Feeley is glad to be away from us.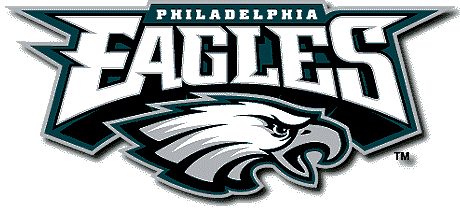 Well, it seems that A.J. Feeley has had a problem with the way Philly fans treated him. During the press conference to introduce him he said that when early in the season the fans chanted his name "A.J., A.J." when Dononvan McNabb was going bad, it made him feel "uncomfortable."
Feeley said, "When things go bad in Philly, people are always looking for a scapegoat." He later added that he was glad to be away from all that.
I understand where A.J. might be glad gto be away from Philadelphia. I mean, here is the 3rd String QB who went 4-1 as a starter keeping the Eagles on pace to gain the number 1 seed in the NFC East in 2002, who the fans adored because of his heart and his play. And I can see where he might feel like he was placed in an uncomfortable spot, but he should have been flattered, not uncomfortable. He should have been able to laugh it off with Donovan. But no, he was uncomfortable, because he KNEW he should have been brought in. You are only embarassed by something if you agree with those chants.
According to the Miami Herald, Feeley plans to have a press conference to say goodbye to the fans, who watched him become the most eligible bachelor and begin dating the most eligible bachelorette, Heather Mitts. The couple was featured on Billboards hawking fur. The couple is on the cover of the latest Philadelphia Magazine. He even had a weekly radio show. And this is how he treats us? The Philly fans demand an apology. We made this man. If it weren't for our passion, Feeley wouldn't have been traded to the Dolphins for a 2nd Round draft pick. Hey A.J., when things go bad in Miami, don't think people will be calling for the other former Eagles 3rd string Quaterback.
---
TAGS: