HammRadio Today: 07/01/2005
Last Modified

7/2/2005 10:48 AM

Story Summary

Sports Guy writes another NBA Column. Takes Shot at Iverson. I think? 10 grand for a Tattoo?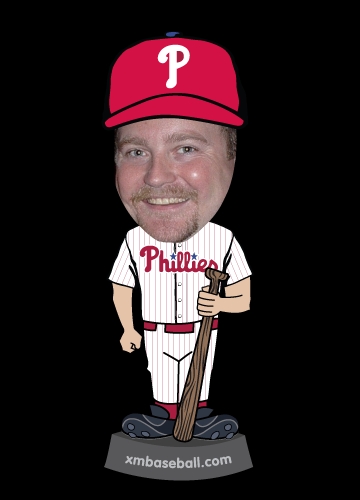 Sports Guy writes another NBA Column.
Bill Simmons Takes Shot at Iverson. I think? I don't follow the NBA often, but Simmons calls AI a spotty superstar who's team doesn't make the playoffs just because he's there. I have to argue against that:
You have continued to lump Allen Iverson in as a SPOTTY superstar who can't lead his team to the playoffs just by being there.
Hmm.. Let's look at his career. He was drafted NUMBER 1 overall. NUMBER 1 overall and Johnny Davis was his coach. With Jerry Stackhouse there (but so was Derrick Coleman), you would think they would have had a chance, but they one 22 games. I'm going to defer to the Rookie Rule doesn't apply.
Season 2. Davis is fired. And Larry Brown was hired. After 22 games, Stackhouse is traded with Eric Montross for Theo Ratliff and Aaron Mckie, significant cogs for the 2001 run. Sixers improve by 9 games. Coleman is still on the Roster.
Seasons 3 through 7, the Sixers make the playoffs every year. Mostly all on AI's back. Then Larry Brown bolts, leaving the Sixers with Derrick Coleman for a time only to be replaced by Glenn Robinson. Randy Ayers and Chris Ford coached the team and AI only played 48 games mostly due to injury. If you want to say... that he quit on Ford I'll buy it...but it was the injury that caused MOST of the sixers problems. So that's a wash.
If you are going to continue to write NBA columns, I'm going to be forced to do more research on this subject. I'm not happy about that.
Please remove AI from consideration from this spot.
Some Links around the Web Today:
Seriously, I have no jokes for this woman. 10 grand to tatoo her forehead. Your telling me she doesn't have a kidney she can sell?

Pro Wrestling Teacher? Wasn't Shane Douglas a teacher? George the Animal Steele? Didn't Lyle Alzado play a teacher-wrestler?

Teacher calls in sick to wrestle in Japan and Philly it seems. Then claims he's from South Philly. Called himself Matt Martel. Never met a Canadian South Philly wrestler before.
Mike Schmidt you say that the worst thing about losing was the AGONY of reading about it the next day. I can only imagine what he would think of Marcus Haye's biased accounts in the Daily News. Read Todd Zolecki instead.
---
TAGS: