HammRadio Today: 10/28/2009 --
I want this!
Last Modified

10/28/2009 6:04 PM

Story Summary

I want this one. I want this World Series title. I want this title more than I wanted last year.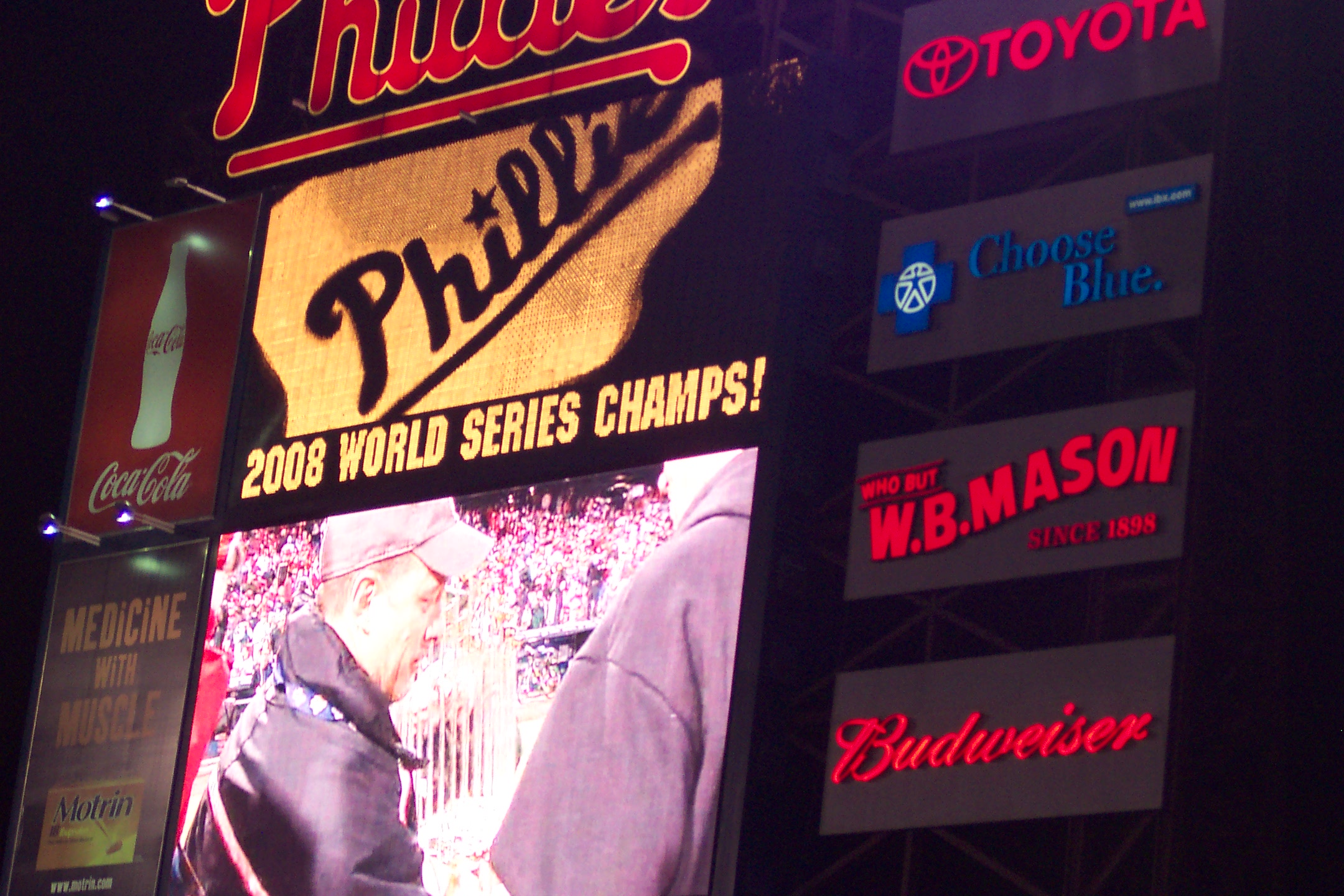 Contact Mike Cunningham at Mike (at) HammRadio.com
I want this one. I want this World Series title. I want this title more than I wanted last year. Last year, was a redemption of sorts. A baptism. A cleansing. It washed away bad memories, not just for the Phillies but all the sports teams. It re-set the button for everyone. 1983. 1975. 1960. Don't seem to matter as much, because of 2008.
But this year. This year is different. Maybe because I'm a little older, a little wiser. I've seen my sister bring another daughter into the world since we won the title. My nieces all they know at 18 mos and 5 mos old that the Phillies are WFC. I know differently. I saw a Phillies team as I grew up not much older than the girls get to the top of the mountain but not reach the promised land. Then finally a seven year old kid sent to his room in the middle innings of Game 6 against the Royals listening to the game on an old clock radio, screaming and jumping on his bed as the Phillies marched toward victory. So loud that my parents were forced to bring me downstairs to watch the final inning by the Tugger.
Except for 2 appearances in the World Series in 83 and 93, I didn't know what all of this meant. I still claim the moment Joe Carter's home run reached the seats was the worst moment of my life. And last year erased all that. But what it didn't do. It didn't erase the feeling that these World Series appearances are rare and brief and special. In New York, they are neither rare nor special. Even if they haven't won in 9 years.
Look at the numbers when you goto baseball-reference.com's Franchise Encyclopedia:
New York Yankees (1913 - 2009) - 26 World Championships, 40 Pennants, and 48 Playoff Appearances
And compare it with the one when you go to the Phillies page.
Philadelphia Phillies (1883 - 2009) - 2 World Championships, 7 Pennants, and 12 Playoff Appearances
It's paltry in comparison. But when I think about my lifespan (36 years): 5 of those pennants, 10 of those playoff appearances, and both World Championships have happened while I was alive. That should be good enough right???
No. No it's not. Because winning a second championship in a row puts an imprint on this city's DNA, the franchise's DNA, that they are more than just one of the 32 Major League Baseball clubs. They are something more. Something significant. That that great baseball we have witnessed over the last few years isn't merely a historical note for some sports Almanac. That is something greater. In Philadelphia, championships seem to come "once in a lifetime". And they are fleeting moments that you have to capture like a daffodil blowing in the wind. Winning back to back championships is the road to greatness that FEW have seen.
The Philadelphia Flyers won back to back Cups and were in the Finals for a third from 74 to 76. The Philadelphia Eagles were in the League Championship three years in a row, winning the final two in 48 and 49. But those seemed to occur so long ago... they are distant memories for some and for others echoes of a life long gone.
So in 40 years maybe back to back titles won't mean much. But what if the back to back titles became 3 in 4 years or 7 in 10? To do that you have to first win now. And I want that. I don't want the fleeting memorie. I want history. I want to change history. And it begins tonight.
HammLinks: Around The Web Today
When I read articles like this, it makes me regret me booing him unmerciful. But for one year for the Phillies, he truly SUCKED.
HammRadio.com's suggested On-Line listening Stations

Pows of the Day:


*** POW OF THE DAY ***

---
TAGS: