I'm a Modern, Cool Nerd
Last Modified

4/13/2006 6:28 PM

Story Summary

I often refer to myself as a geek or a dork. I even named this place "Dork Check". But really, I'ma Modern Cool Nerd. What does that even mean??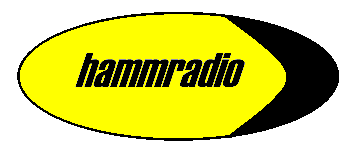 You know I always thought I was more of a DORK than I was a Nerd or a Geek. But it seems I've been a NERD all along. In high school, I came up with a saying, that I was a NAWAMO, which defined is "Not Affiliated With Any Major Organization." I always felt I was not quite a nerd, not quite a dork, not quite a geek, not a dweeb, not a jock, not a prep, not a guido. I was a NAWAMO.
You know, that caught on about as well as Joanie called Potsie a DREN, when she had a crush on old Warren.
Modern, Cool Nerd
69 % Nerd, 69% Geek, 43% Dork
For The Record:

A Nerd is someone who is passionate about learning/being smart/academia.
A Geek is someone who is passionate about some particular area or subject, often an obscure or difficult one.
A Dork is someone who has difficulty with common social expectations/interactions.
You scored better than half in Nerd and Geek, earning you the title of: Modern, Cool Nerd.

Nerds didn't use to be cool, but in the 90's that all changed. It used to be that, if you were a computer expert, you had to wear plaid or a pocket protector or suspenders or something that announced to the world that you couldn't quite fit in. Not anymore. Now, the intelligent and geeky have eked out for themselves a modicum of respect at the very least, and "geek is chic." The Modern, Cool Nerd is intelligent, knowledgable and always the person to call in a crisis (needing computer advice/an arcane bit of trivia knowledge). They are the one you want as your lifeline in Who Wants to Be a Millionaire (or the one up there, winning the million bucks)!

Congratulations!


Also, you might want to check out some of my other tests if you're interested in any of the following:

Buffy the Vampire Slayer

Professional Wrestling

Love & Sexuality

America/Politics

Thanks Again! -- THE NERD? GEEK? OR DORK? TEST
My test tracked 3 variables How you compared to other people your age and gender:
| | |
| --- | --- |
| | You scored higher than 74% on nerdiness |
| | You scored higher than 90% on geekosity |
| | You scored higher than 78% on dork points |
---
TAGS: