HammRadio Today: 09/14/2005
Last Modified

9/15/2005 6:30 AM

Story Summary

The Phillies look to take on the Braves tonight. Are they a team of destiny? And if so.... What is that Destiny?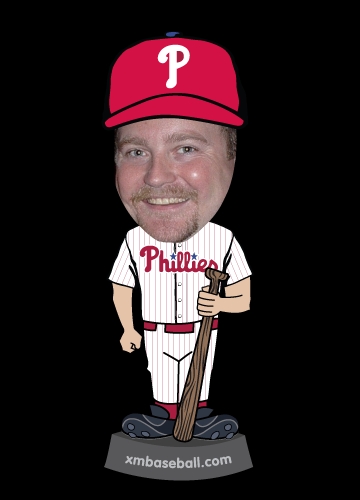 Huge Game Tonight for Phillies
Phillies face the Braves tonight, just one game behidn the Florida Marlins who have 2 more games with Houston before hosting the Phillies this weekend, which could very well shape the entire Wild Card Race. With a win tonight, the Phillies could put them in a position to tie for the Wild Card lead if Houston were to win against Florida. Regardless, and I sound like a broken record, the next five games are CRITICAL to the Phils playoof chances.
Bill Conlin
thinks it will go down to the final series against the Nationals to decide the darn thing. Major League Baseball already gave the Phillies a boost by awarding them Home Field Advantage if there is a tie. Is that destiny?
"It's one thing if you get booed for making a bad play or having a bad at-bat. Players expect that. But when you're playing in Philly, you know it's kind of part of the game, even if it's only a few fans who kind of treat baseball like it's football. They don't understand that if you get three hits in every 10 at-bats, you're still having a good season." Mike Lieberthal on the Phans.
---
TAGS: