Latest Podcasts plus Proof of Concept iMixes!!!
Last Modified

7/12/2005 2:40 PM

Story Summary

Check out the latest Hammradio.com Podcasts, Proof of Concept, starring Mike Cunningham. If you just want to hear the music, download the iMixes through iTunes!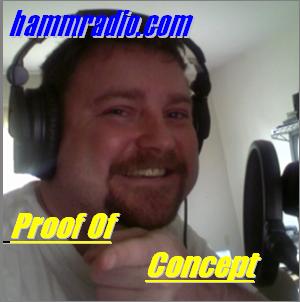 Proof Of Concept iMixes
You've heard the Podcasts, now get the music!
Proof of Concept #6
Bobby Abreu Home Run Derby King. 7-11 Slurpee turns 40.
Proof of Concept #5
Phillies talk, more on Live 8, Marklars and Towelie!
Proof of Concept #4
The Return of the Wild and the Wacky! Check out the Pow of the week, and stick around for horrible W and Diamond Dave impressions!
Proof of Concept #3
The latest HammRadio Podcast hits some hard hitting topics, including the attacks in London, a bikini wearing homeless man, and Angelina Jolie!
Proof of Concept #2
Mike Cunningham discusses the Fourth of July, Pittsburgh's best food (it's not Primanti Brothers), the Phillies and Live 8.
Proof of Concept #1
The historic FIRST ever podcast from HammRadio.com called the Proof of Concept. Talk about the Phillies, Piano bars, and the cost of cocktails in Philly.
---
TAGS: