HammRadio Show -- Circa 1994 and Circa 1995
Last Modified

5/21/2004 5:38 PM

Story Summary

Remember when HammRadio was young? You don''t? Well... listen to some old HammRadio shows from WEXP. What a blast from the past!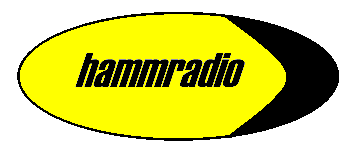 Current Archive of HammRadio
In 1991 HamRadio featuring Mike Cunningham, hit the airwaves at La Salle University on WEXP AM 530. Originally the show was called the "The Tenth Song", where we would play you tracks from hit albums that you loved, but weren't actual radio hits. An interesting concept. In 1992, HamRadio hit the night time airwaves and found its true form, pop culture reporting, great music, and general wackiness. It wasn't odd to have Mike Cunningham end his show singing the National Anthem as he put WEXP to bed for the evening.
Later, HamRadio caught on with various sidekicks Chris Yucis, Jim J. Preisler, Colleen Murphy and much more. We explored topics like the Female Condom, followed the O.J. Simpson trial, we broadcasted live on cable television, and made enemies with various student organizations which remain nameless that occupied the Union building.
Coming soon will be a synopsis of each show. These are large mp3s. You can either right click on the file and download. Or if you click on the link your default Mp3 player will pick it up and play it. Due to size limits of the server we will rotate shows on a semi-regular basis.
---
TAGS: